20 Most Beautiful Airbnb Listings Around The World That Will Give You A One-Of-A-Kind Experience
Have you thought about where you'll be going for your next travel destination? Aside from planning the day tours and activities during your trip, you also have to make sure that you get a good place to stay so you can unwind and relax after a long day of going around cities, climbing mountains, and diving into bodies of water. Sure, hotels can be nice and convenient, but they can be boring too. I mean, it almost always looks the same wherever you are—white sheets, white pillows, double beds, old carpets, cheesy paintings, and dry flowers. That's why more and more people are booking Airbnbs because it costs less and it offers a different experience. So, for your next trip, skip the hotel and try booking some of these amazing Airbnb listings that will give you a one-of-a-kind experience.
Romantic cottage in Carinthia, Austria
Raindrops on roses
And whiskers on kittens
Bright copper kettles and warm woolen mittens
Brown paper packages tied up with strings
These are a few of my favorite things…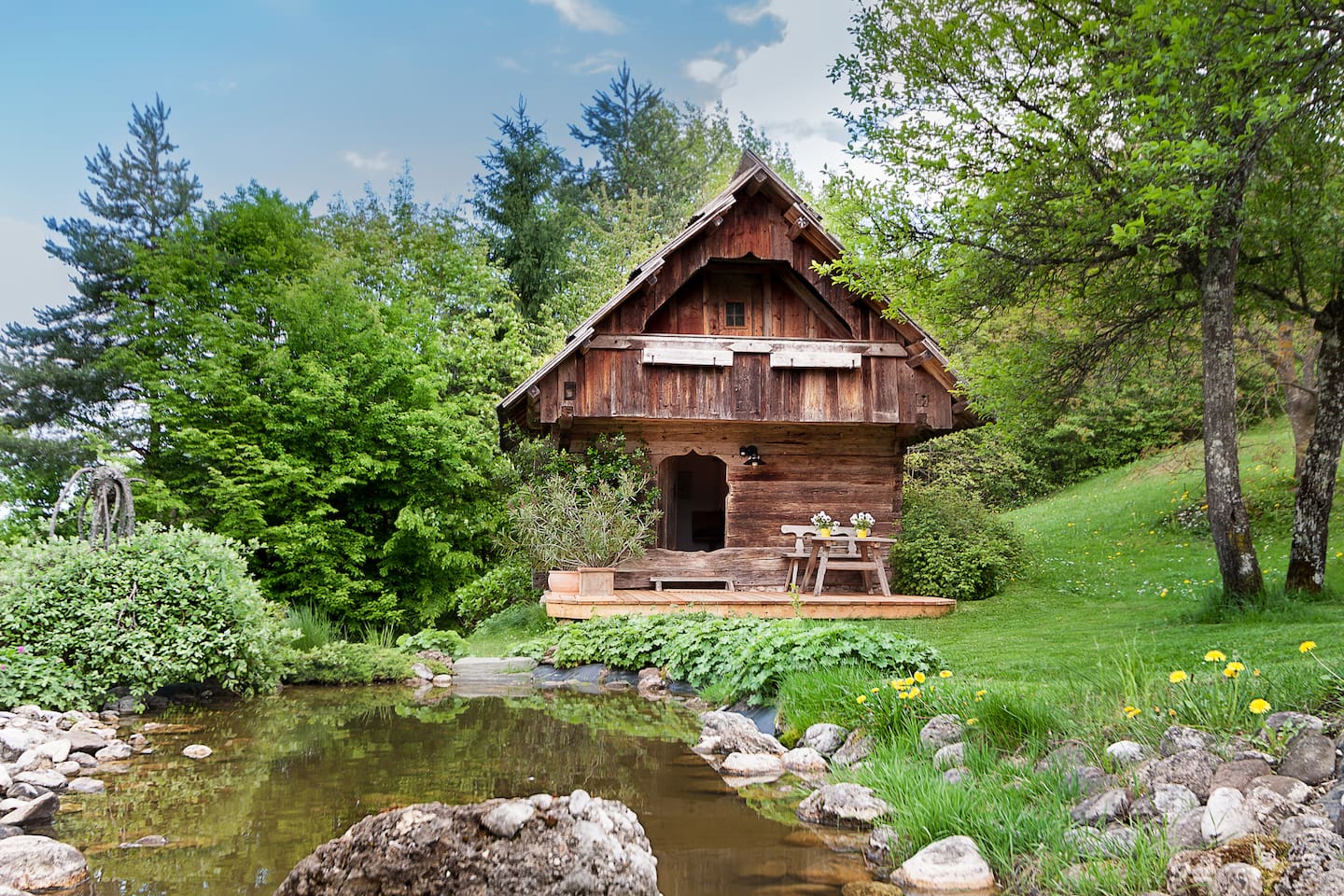 Make your Sound of Music dreams come true in this romantic cottage in Carinthia, Austria. It's a nice little hut in the middle of a nice green hill that offers a beautiful view of Austria's greenery. It's pretty small in size but it's perfect for a small family or a romantic couple's getaway. The reviews on this listing are all 5 stars, with some customers saying that their stay was truly amazing and unbelievable.
Stargazing Cabin in Joshua Tree, California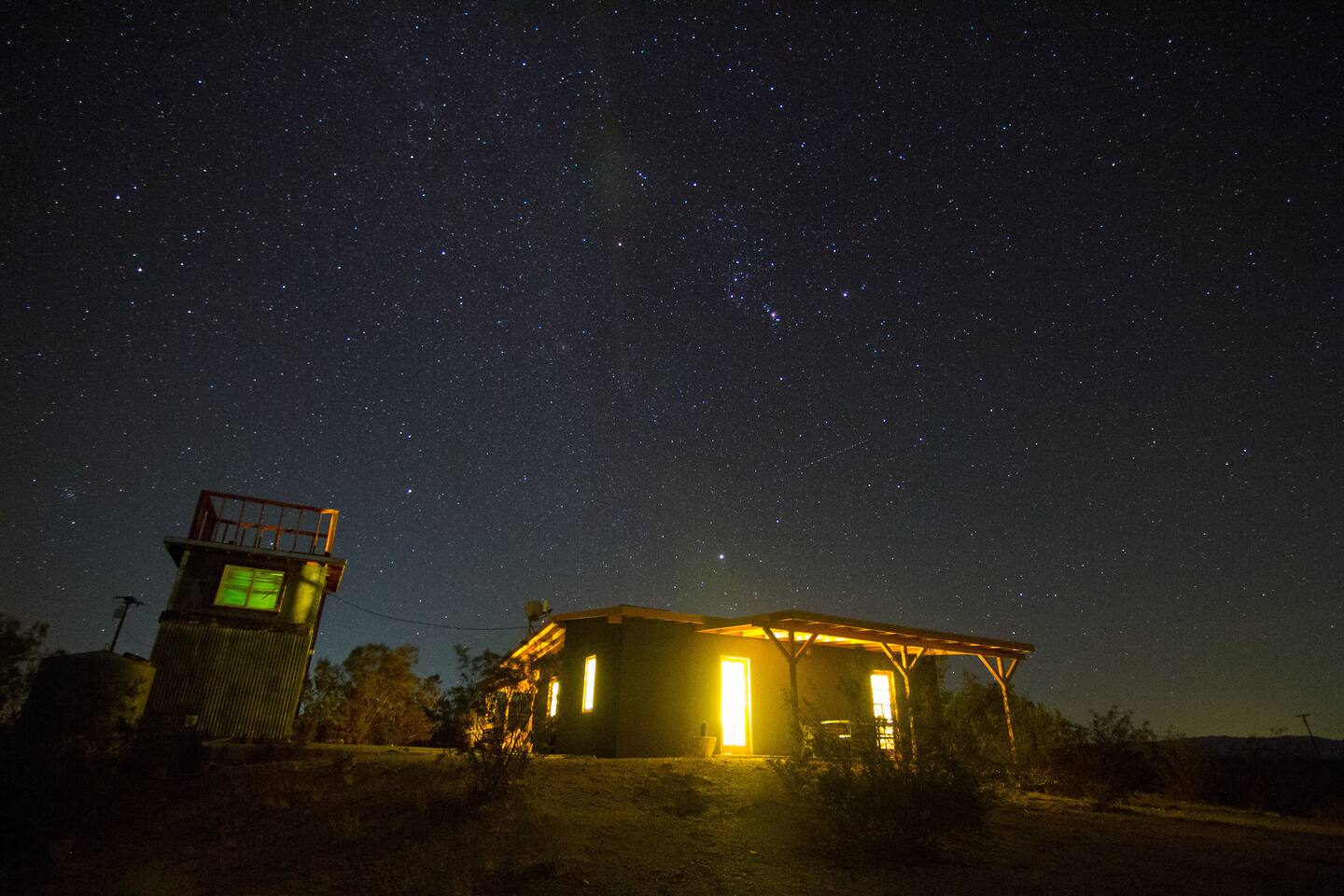 You don't have to fly all the way to Norway to see some amazing night sky magic because you can witness one over at Joshua Tree, California. This Airbnb listing boasts its beautiful view of the vast and clear California sky at night and it doesn't disappoint. It's a small and simple cabin where guests can enjoy a cozy night in or a mini jacuzzi party out front. So, if you don't have the time and budget yet to go see the Northern lights, then you can just book this Airbnb and get the magical experience for only less than $100.
Fairytale house in Baden-Wurttemberg, Germany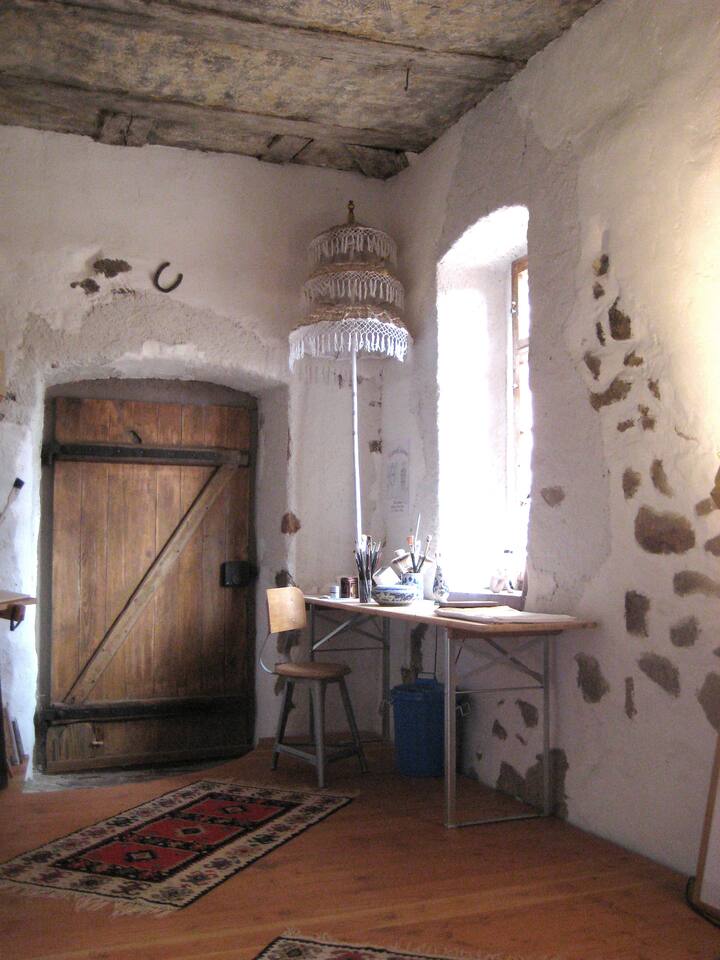 Feel like a 13th-century princess in this Baroque-style Airbnb in Germany. According to their Airbnb listing, the building was built in 1341 and was later on restored in 1698. Previous lodgers gushed about the beauty and uniqueness of the place and even commented, "Once in a lifetime experience! This place will blow your mind it's like time traveling and it far exceeded my expectations!" The room is located in an active art studio so you'll be surrounded by art, class, and everything fairytale-y.
Igloo in Lapland, Finland
Did you ever dream of living inside an igloo when you were a kid? Well, your dreams are about to come true with this Airbnb listing in Finland!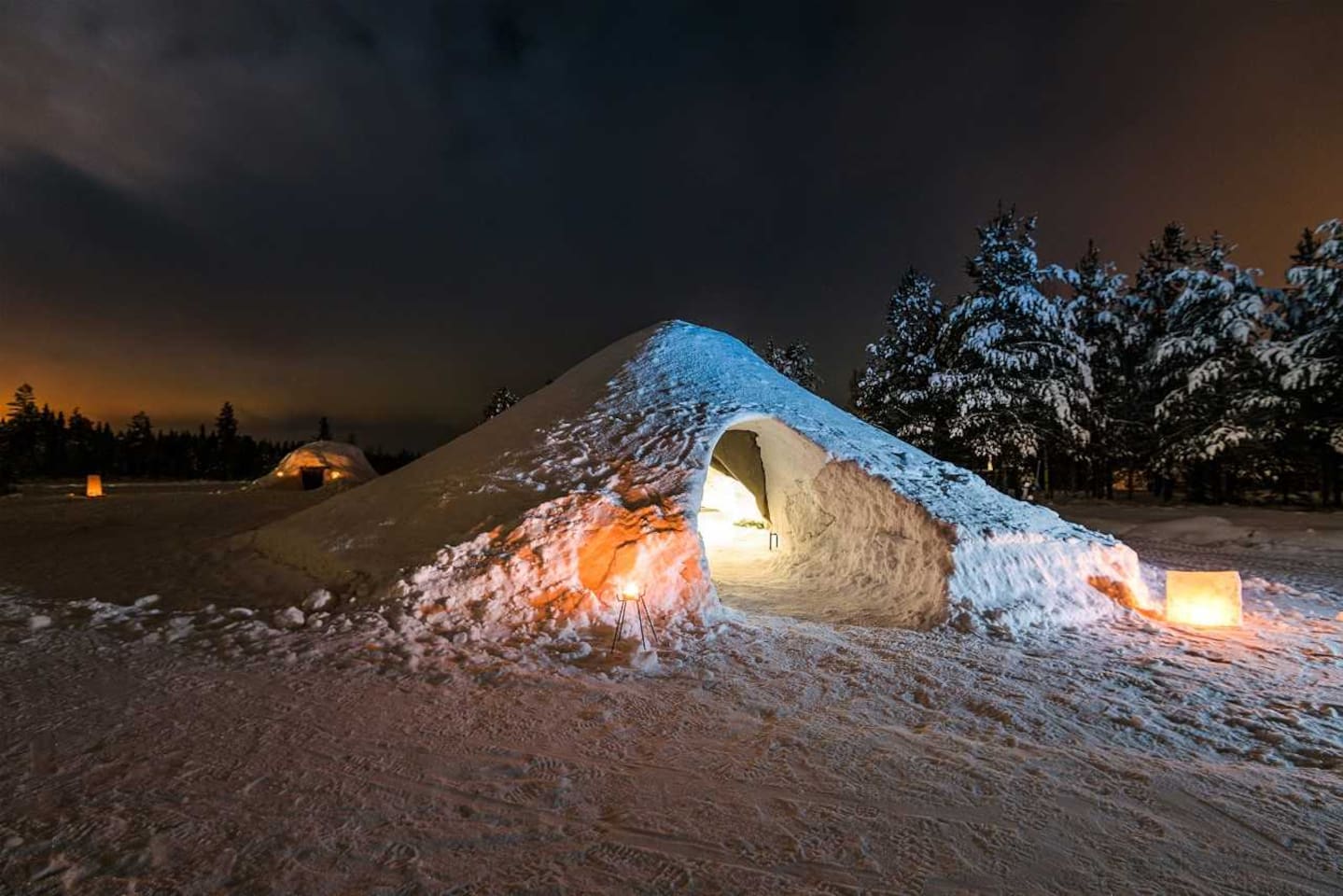 Experience igloo living in a very authentic igloo in Finland that has cozy beds and warm mattresses that are truly Instagram-worthy! If you're ever in Finland to see the Northern lights, amp up your experience and stay in this unique little space. No need to worry about being too cold because the hosts are super accommodating and they prepared a small apartment nearby if ever you feel too cold inside the igloo.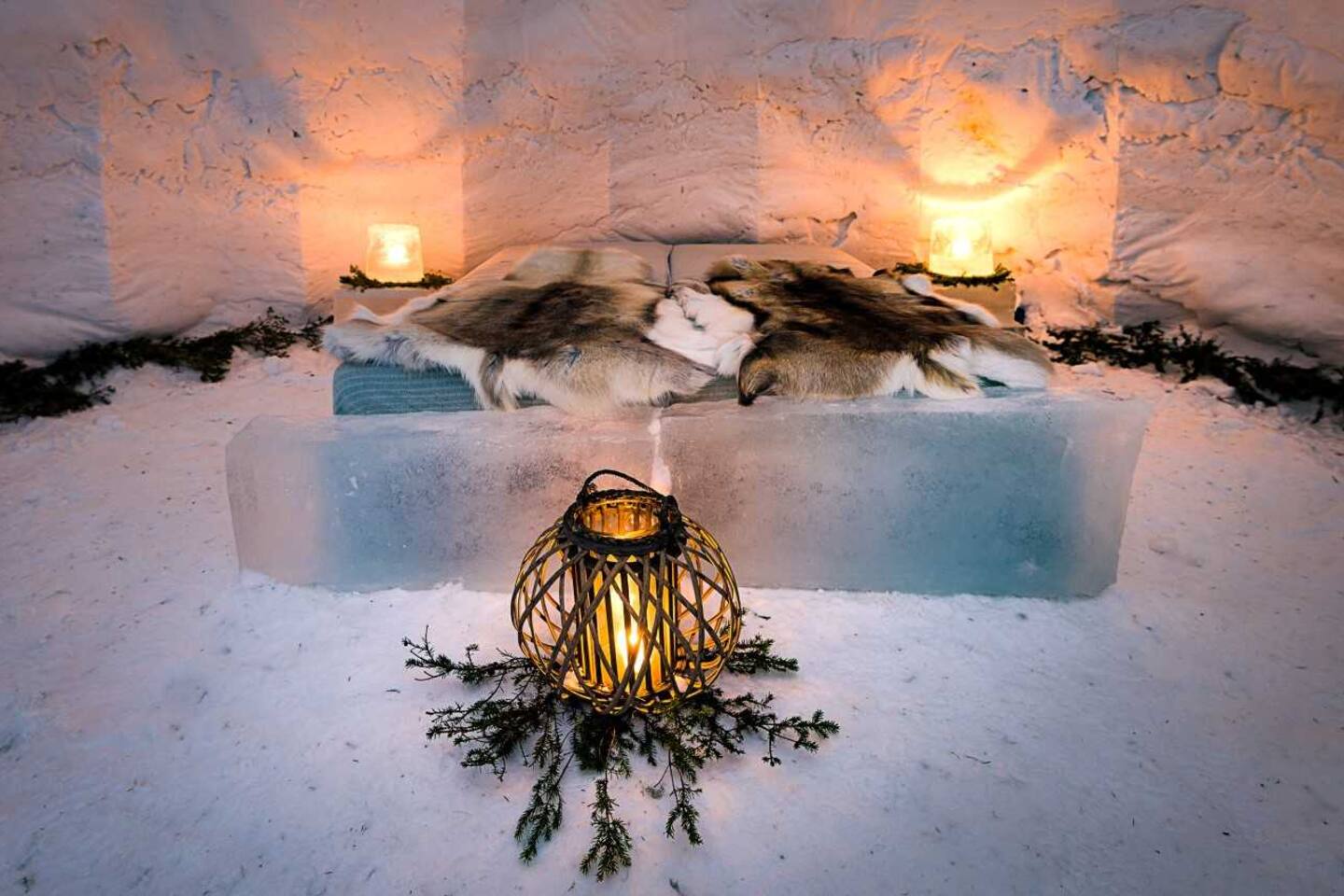 Zebra Safari Tent in Plettenberg Bay, South Africa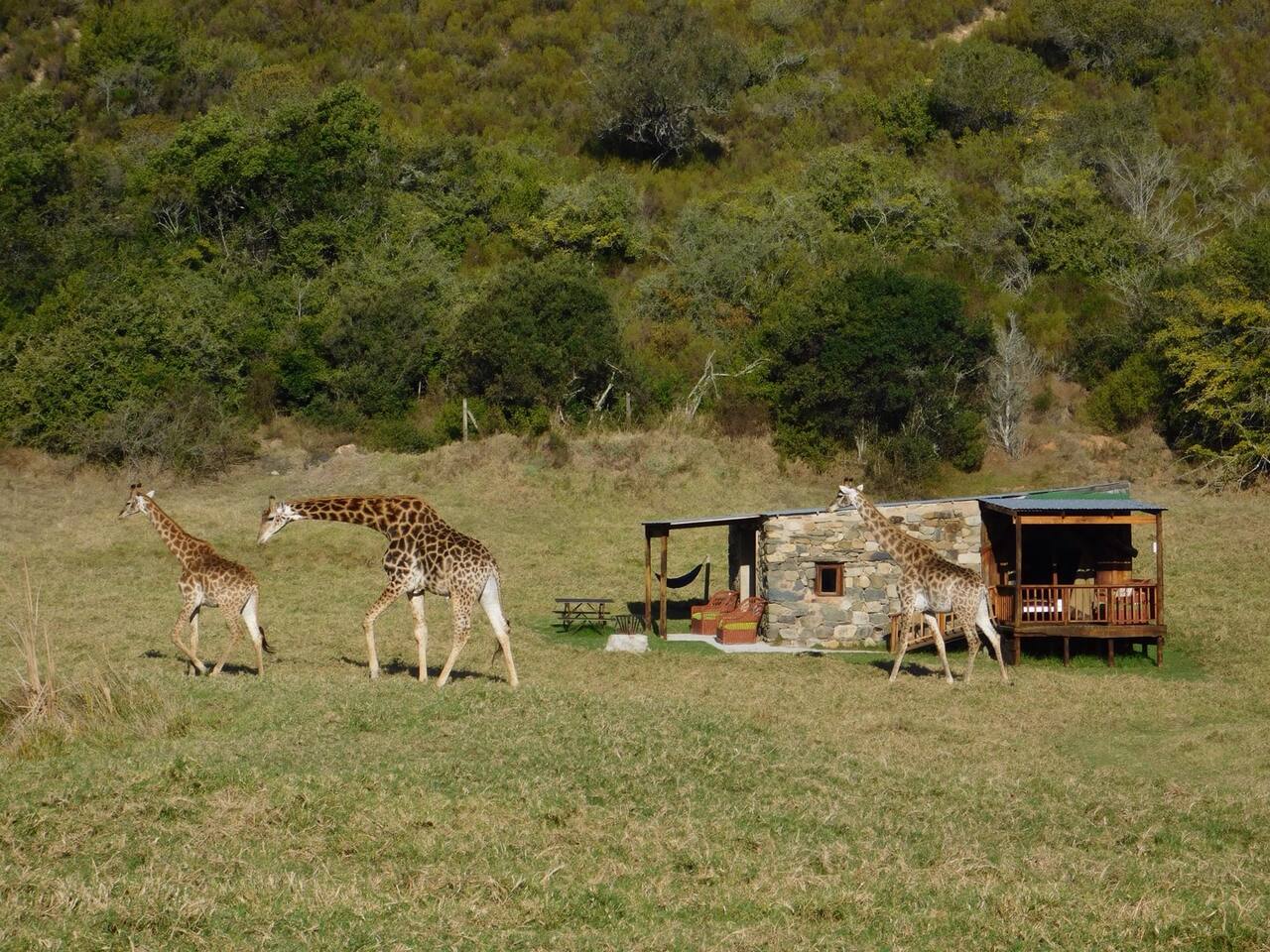 Witness the circle of life up close and personal in this zebra safari tent in Plettenberg Bay, South Africa. It's a small stone cabin in the middle of a forest bustling with Africa's amazing wildlife. Don't worry because there are no deadly lions and tigers waiting around the corner for you, but just friendly neighborhood zebra and giraffe families roaming around. Most of the people who stayed at this listing gave 5 star-ratings and positive reviews. One satisfied guest said, "This is the perfect African experience not too far from Cape Town with the beach just a short drive away. We were lucky enough to see an entire giraffe family. But above and beyond that the ability to have each night under the stars with wildlife roaming around you is something quite unique."
Casa Caracol in Isla Mujeres
The World Famous Seashell House—Casa Caracol. This one-of-a-kind house is just astonishing! Looking at the photos, you'll feel like it belongs to some fantasyland, but it doesn't, it's real, and you can stay there for less than $300 a night. It gained popularity in and out of Mexico and the host is very confident about the beauty and uniqueness of their listing and is very much aware of the attention it's getting. "Enjoy the rare interior like a celebrity as passers-by will seek to look in with intrigued expressions."
Skylodge Adventure Suites in Urubamba, Peru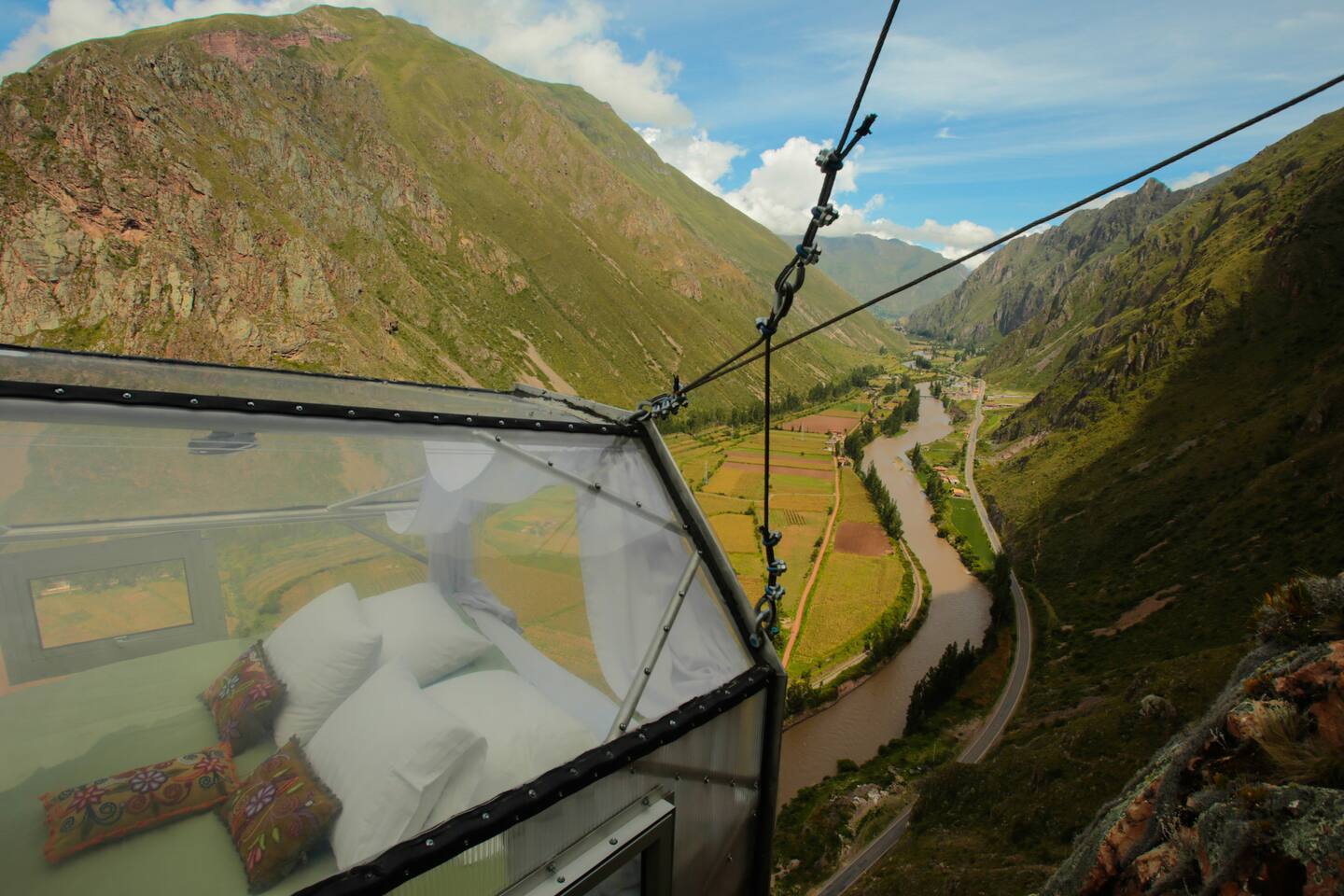 Climb on top of this very unique Airbnb experience in the sacred valleys of Peru. The place is literally hanging on the side of a mountain which will give you the most amazing view in the morning and at night. Before booking this place, though, make sure you're up for lots of climbing, ziplining, and have the heart for high places.
Bamboo Palace in Bali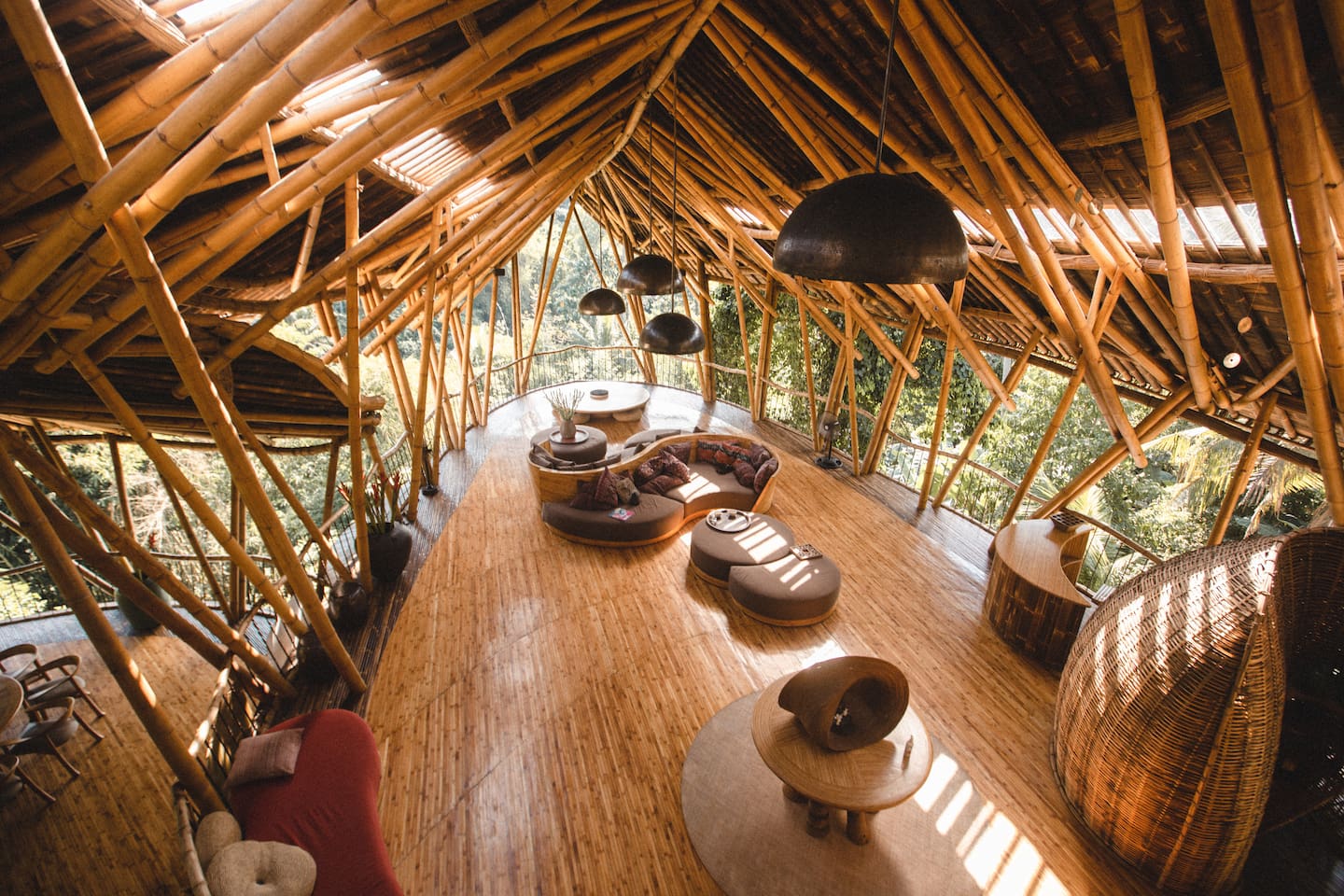 A mansion in the middle of the jungle. That's what this Airbnb is all about. Completely made from bamboo with every single furniture custom-made to perfection, this house is really the cherry on top of your vacation in the paradise of Bali, Indonesia. Although a bit pricey at around $725 a night, the majestic and wonderful experience will surely make it worth it. Previous guests' reviews are proof that this place is truly a must-visit. One said "Words cannot describe what one feels when first entering this villa. This bamboo home is absolutely incredible," and another wrote, "The moment we stepped into the Sharma House we were blown away. This mansion is just spectacular. I have stayed in many amazing places but very few have given me that "take your breath away" reaction like this one did."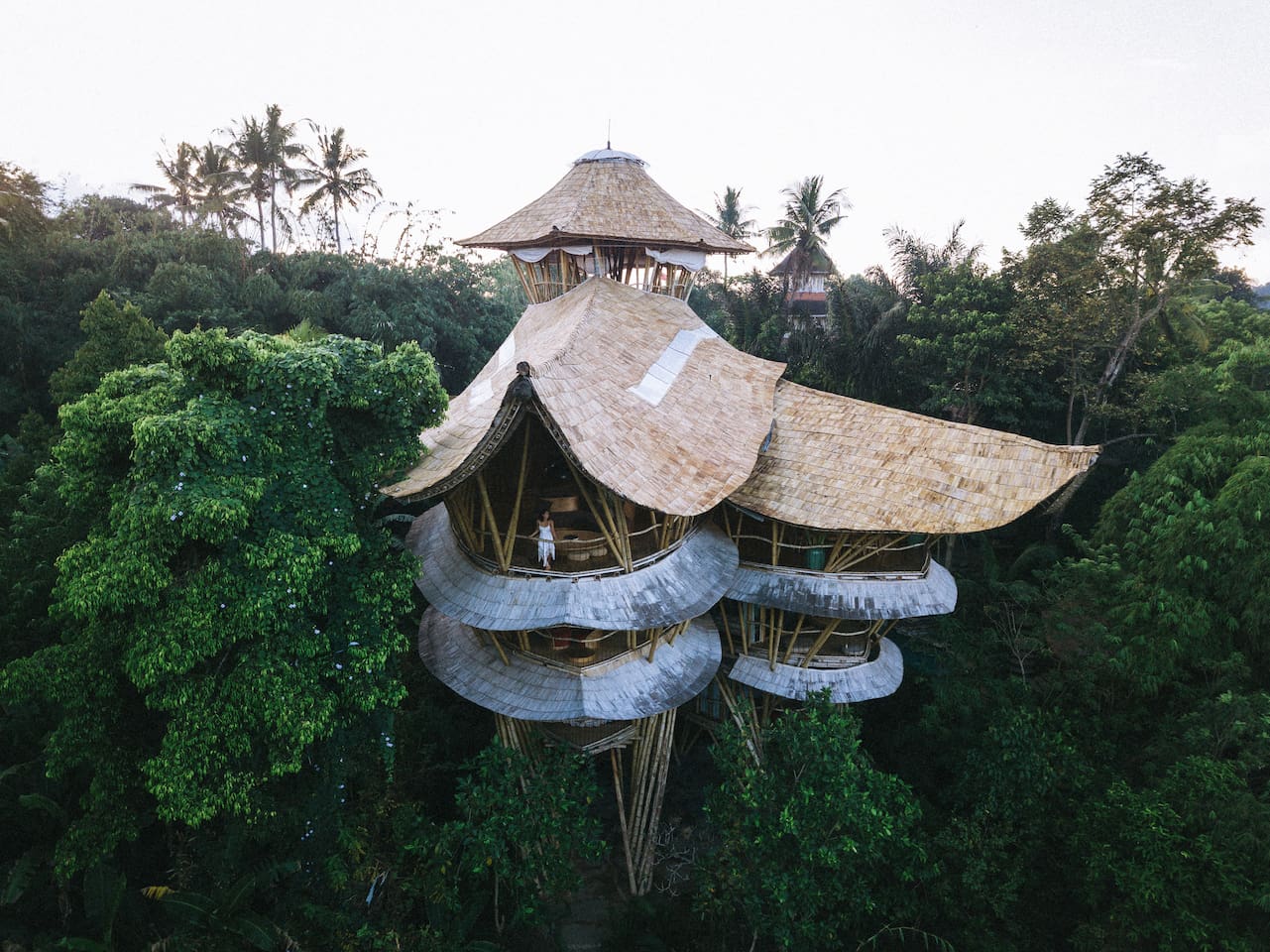 Teenage Girl Room in Chengdu, China
If you have the chance to talk to your 15-year-old self, what would you say? Whatever you feel like saying, one thing's for sure, your 15-year-old self will go crazy for this Airbnb. This place in Chengdu, China is popping with bright, pastel colors that scream YOUTH. So if you want to walk down memory lane and just feel young once again, book this cutesy room for just $10 a night. Super cheap!
Underground Hygge in Orondo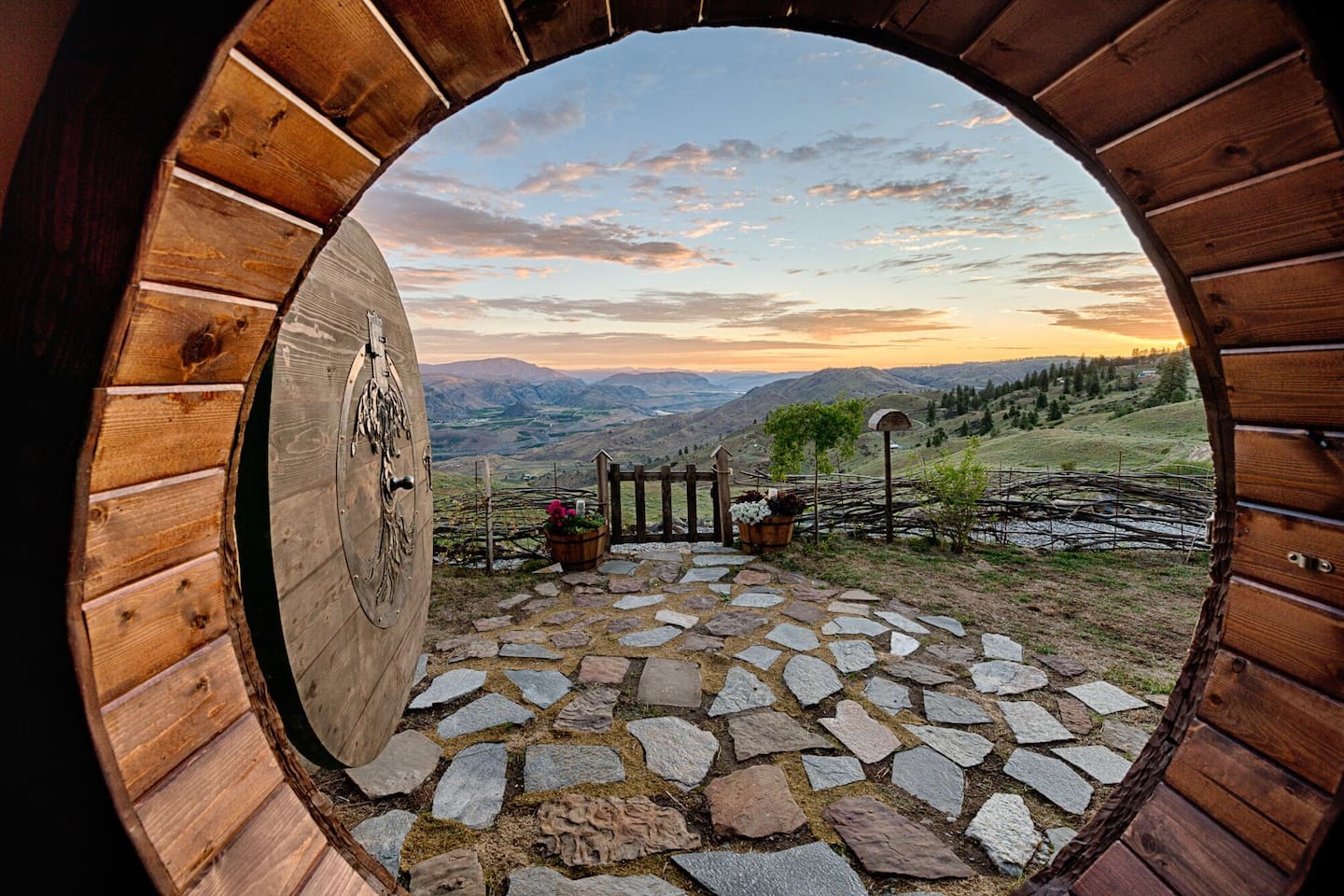 This Airbnb place is located right within the breathtaking Columbia River Gorge mountainside. Be one with nature when you book this place and enjoy the scenery and the quiet and slow life of the mountainside. Get a glimpse of The Netherlands without actually flying to Europe because this gem is just located in Washington.
Air Hangar in Geneva, Florida
Enjoy a night in this unique Airbnb place that has been featured on HGTV's Million-Dollar Rooms. Guests get to enjoy a cozy stay at the Danville Inn and roam around Downtown Danville with beautiful stores and movie theaters. There are other Danville listings within the area like the Danville Treehouse and the Mancave.
Cabana Floripa in Florianopolis, Brazil
This glasshouse in Brazil that only costs $33 per night is one colorful experience you need to try. The house is located near the mountains and it's made from all-organic and eco-friendly materials. So, if you're planning to visit Brazil make sure you stay at this rustic and comfortable home.
Secluded intown treehouse in Atlanta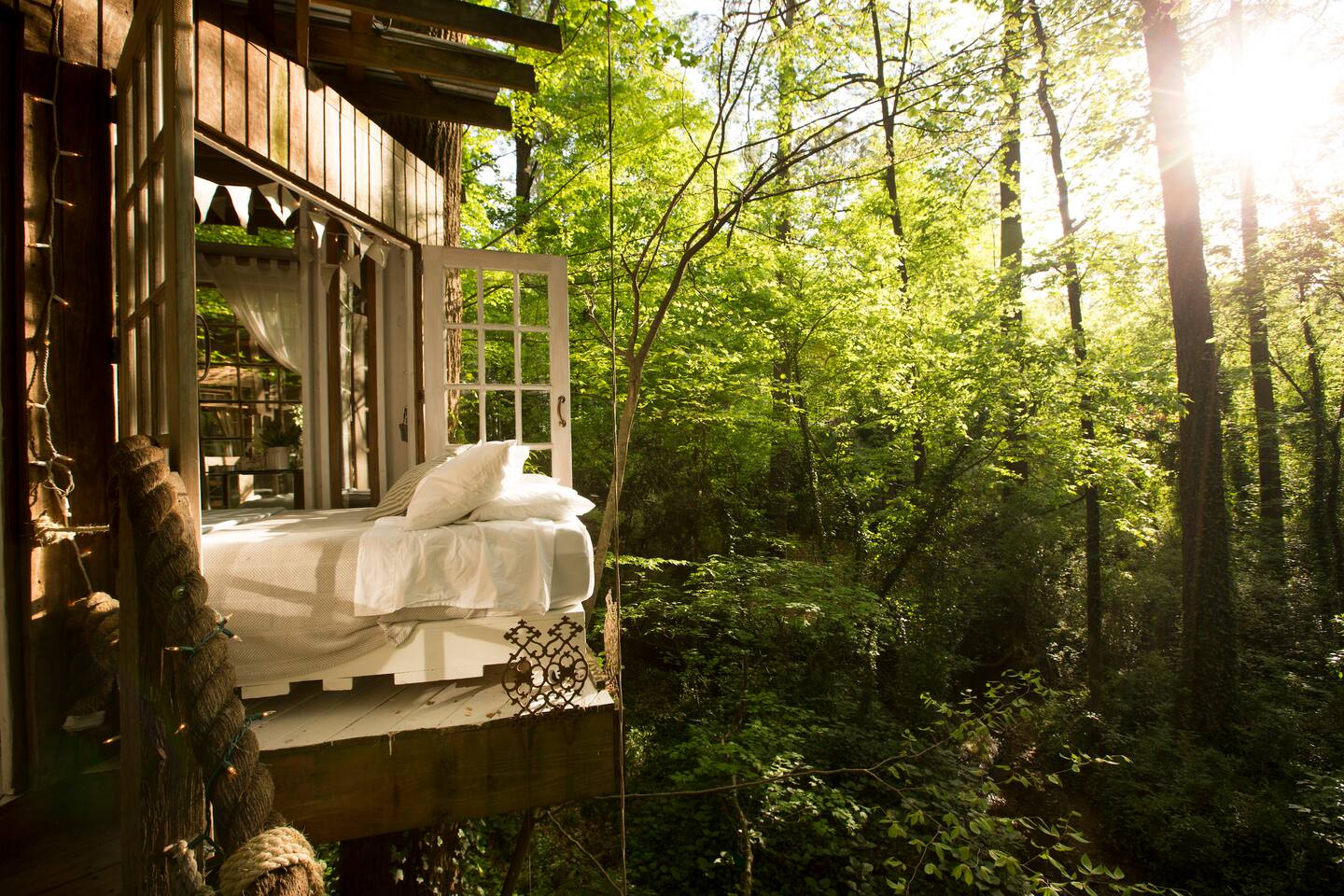 Do you want to channel your inner Tarzan, swing from tree to tree shouting, "I am the King of the Jungle!" and then spend the night at your cozy treehouse overlooking the beautiful scenery of nature? Well, you can make those dreams come true at this secluded intown treehouse in Atlanta. Live like Tarzan, but with a touch of comfort and modernity. This Airbnb is so in demand that it was previously named as "Airbnb's No. 1 Most Wished For Listings Worldwide."
Houseboat in Paris
Are you looking to make your Paris trip even more romantic? Then this is the extra flavor you need—a houseboat on a river with a majestic view of the Eiffel Tower! The Alphonse is a unique boat from 1931 that has a vintage and romantic vibe that perfectly fits the Parisian atmosphere. If you're planning to go to Paris this year, then you better hurry up and book this place because it's almost booked for the whole year.
Unique artist mirrored house in Pittsburgh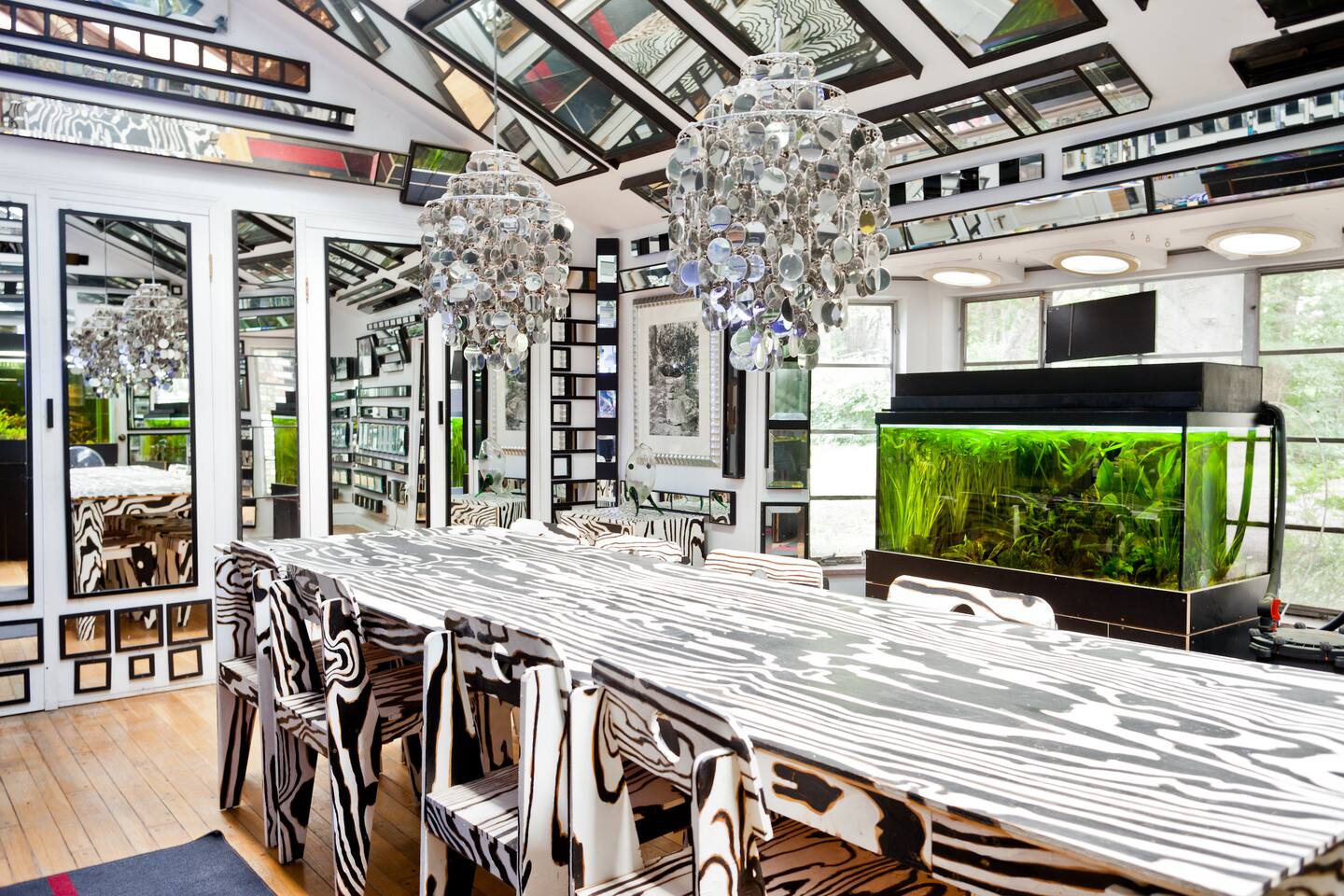 Be prepared to enter a world of art and mirrors, countless number of mirrors! This very unique and artsy home in Pittsburgh offers their guests a very eclectic exterior filled with mirrors and a very comfy and homey interior filled with, well, more mirrors and incredible pieces of art. Previous guests have rated their experience at this place 5 stars and gave excellent reviews. The place looks really in demand because it's fully booked throughout the whole year.
Airship in Scotland
Retreat to the peaceful and quiet highlands of Scotland in this one-of-a-kind airship. According to the Airbnb listing, "AirShip 2 is an iconic, insulated aluminum pod designed by Roderick James with views of the Sound of Mull from dragonfly windows. Airship002 is comfortable, quirky and cool. It does not pretend to be a five-star hotel." The excellent reviews and ratings from previous guests show much they loved the place and how it's really a must-try when you're in Scotland.
Lighthouse in County Wicklow, Ireland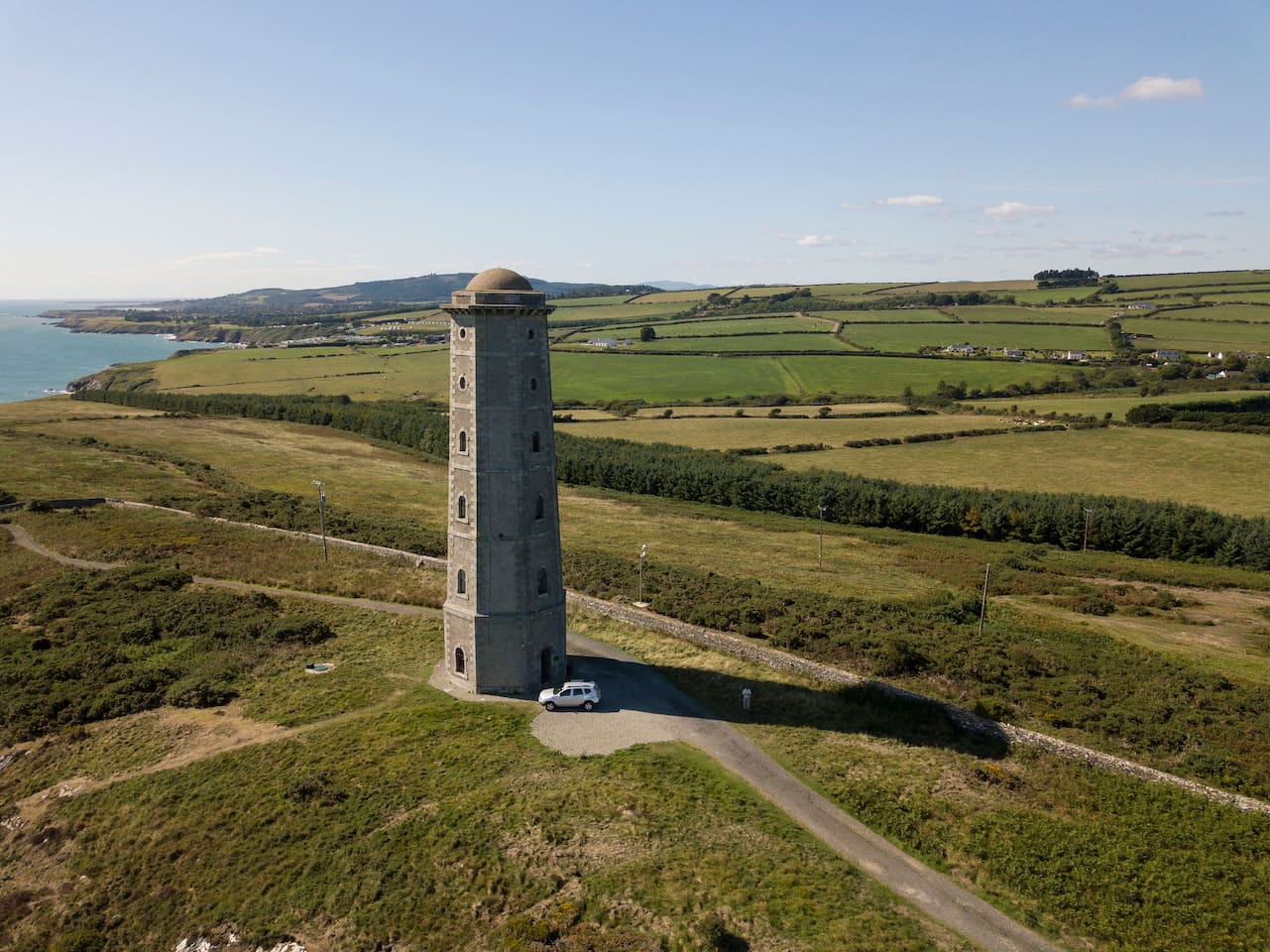 Take in the vast and beautiful Irish sea in all its glory while you stay atop a lone lighthouse in County Wicklow, Ireland, just a few minutes drive away from Dublin. The lighthouse was built in 1781 and was preserved for many years, so now it's still very much liveable. In the Airbnb listing, the lighthouse was described as "a peace seeker's haven with inspiring and refreshing views of the Irish Sea." So, if you're looking for a peaceful escape from the city, then let this lighthouse guide your way.
Wilton Castle in Bree, Ireland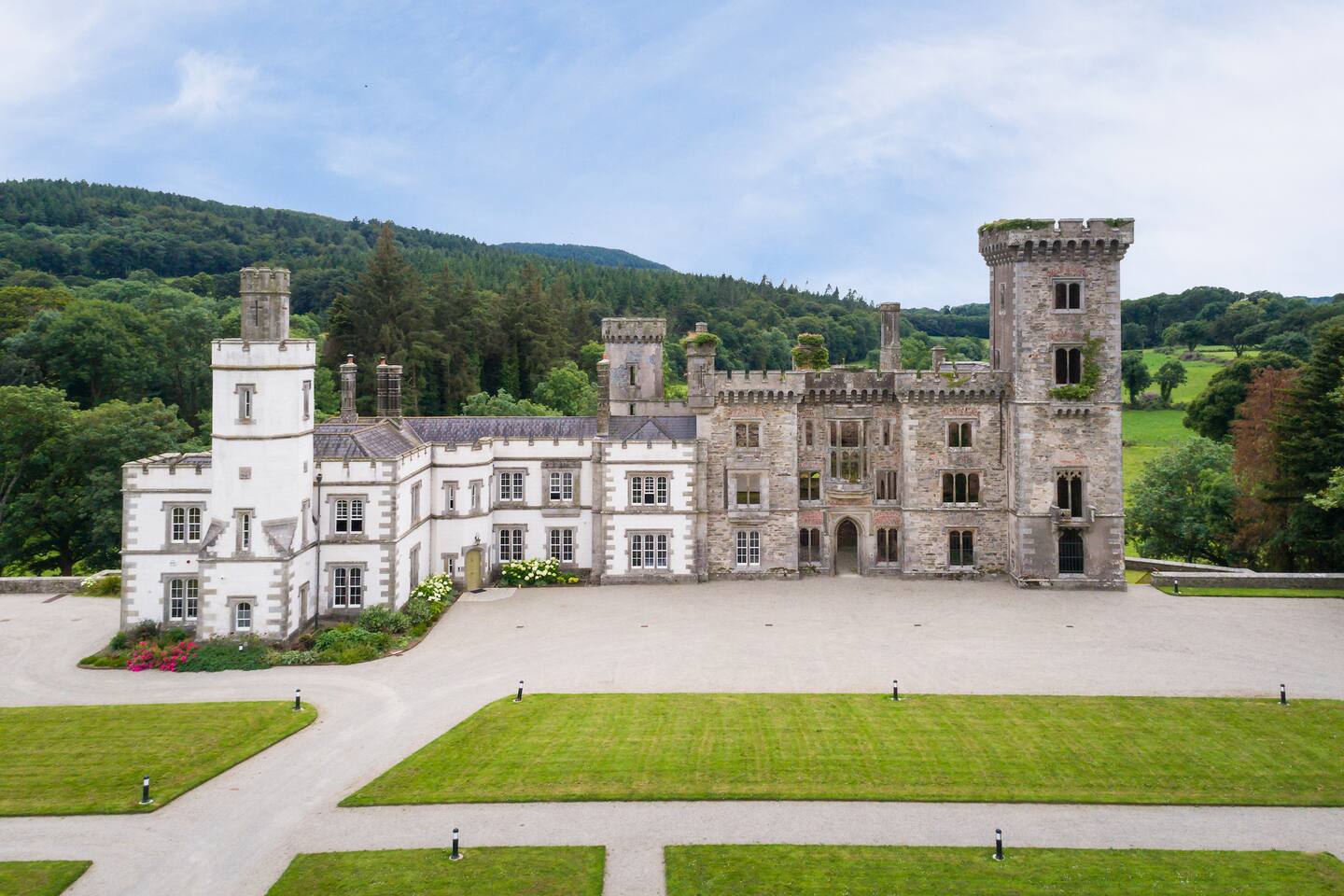 Want to feel like real-life royalty? Well, you could in an Airbnb castle in Ireland. yes, an actual castle, with wide lawns and beautiful ponds. The Wilton Castle is a 19th-century building located at the banks of the Boro River. Previous guests expressed their satisfaction saying, "The whole experience was spectacular. The combination of the ruins from the old castle in concert with the updated new castle factoring in the castle grounds brings together an amazing vacation experience. " One night costs around $1000, but it's a castle, what do you expect?
Cave bed in Xi'an, China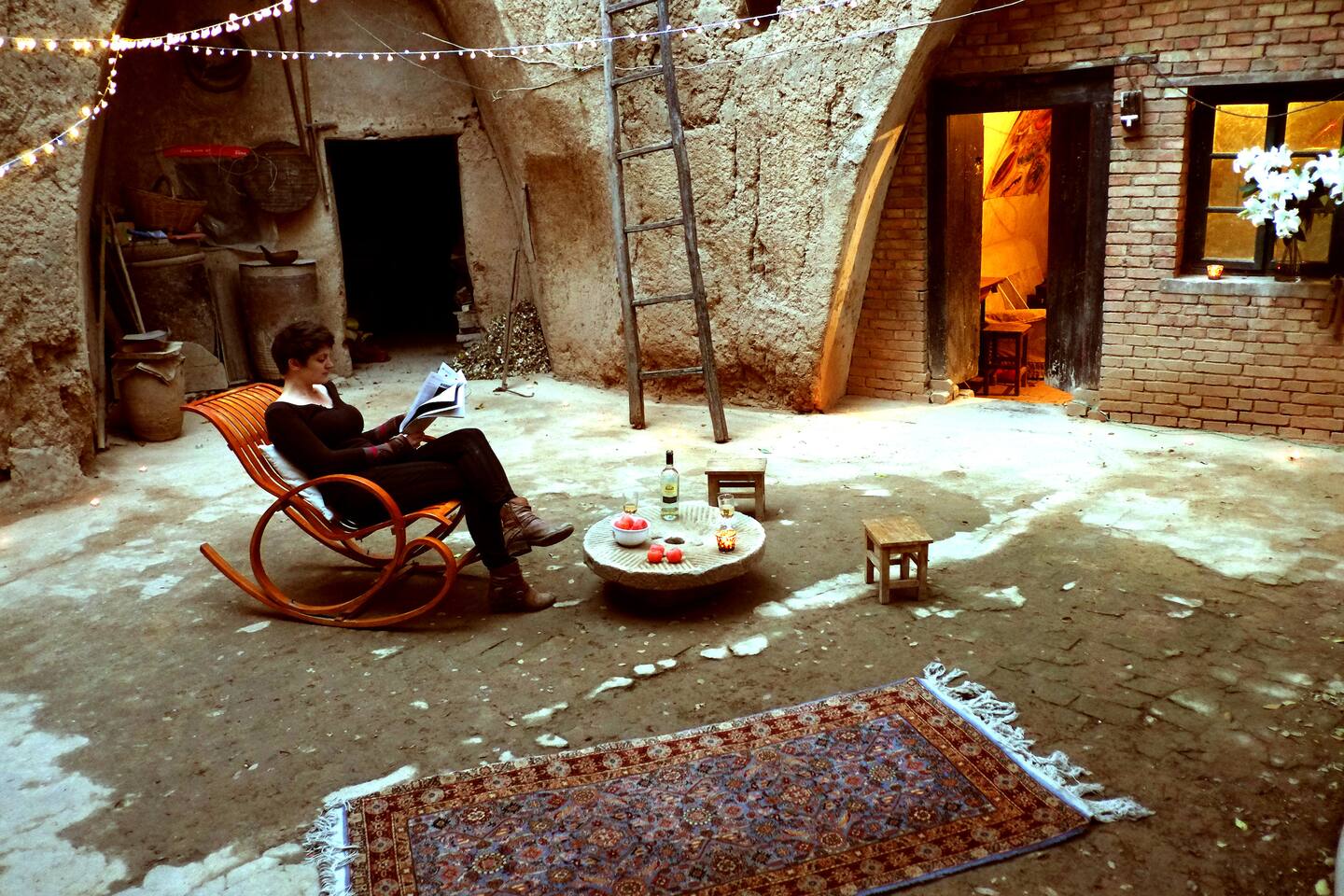 Take a trip back to the past and experience living in an authentic cave dwelling in Xian, China. This listing offers a wide interior courtyard with access to three caves and a spectacular landscape around the area. The cave walls are very authentic but no need to worry about your sleeping setups because you won't be sleeping on the cold hard floors but on very comfortable beds. The small caves are converted into cute little bedrooms that will make you feel the past and the present.
Real airplane in Le Haut Village, France
You know what's better than riding first-class? Living in first-class! Experience living in an actual airplane at an Airbnb in Le Haut Village in France. It's an old legit plane that has been converted into a small house, complete with a kitchen, a dining room, a bedroom, and of course, a bathroom. It's a cozy little plane that can fit up to 4 people. Its best feature would probably be the toilet located at the plane's cockpit. Mayday! Mayday!