Dating App Horror Stories That Will Send Chills Down Your Spine!
Every day, hundreds of thousands of people download and use dating apps—some just to pass their time, others to cure their curiosity, and a lot to find true love. But, since you only meet each other virtually, a lot of things turn out to be different once you meet IRL.
Can you recall the worst date you've ever been to? Was it because your date wasn't as cute as he looked on his profile picture? Did she have bad breath? Was he a psycho? Well, it could be worse than that…because some dates went so bad, they ended up in murder. Here's a list of people who shared their online dating nightmares that went to the extremes—from awkward to creepy to downright horrifying…
Buried alive on the first date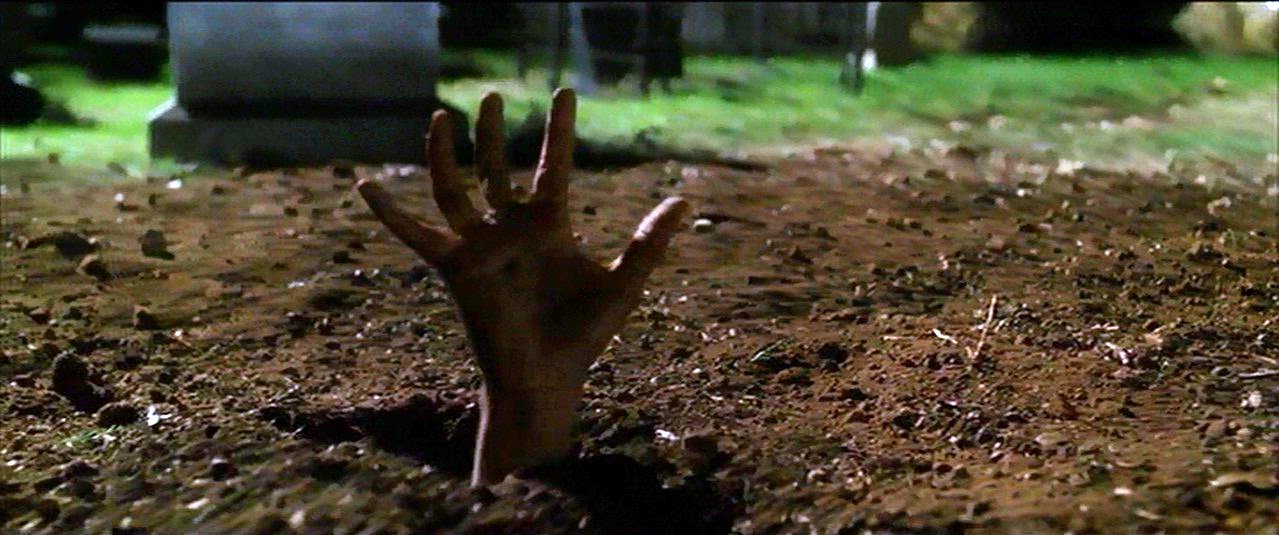 One midsummer night, a 25-year-old French woman named Mina El Houari checked in at a hotel to meet a Moroccan guy he met online for the first time. The two have been talking for several months on the dating app before they decided to finally meet up. Mina, who was eager to find love flew all the way from France to Fez, Morocco just to see his face, but things didn't play out for her.

At some point during their date, Mina got into a diabetic coma and the man panicked and figured she was already dead so the first thing on his mind was just to bury her. He went to the backyard and buried his coma-induced date, leaving her to slowly suffocate beneath the dirt…
Violent hate crime
29-year-old black, gay man Michael Sandy was waiting to meet up with a friend he met online named Anthony Fortunato. They decided to meet up at a popular cruising area, but much to Michael's surprise, they weren't alone. Three other white men were with Anthony and as Michael got closer, they assaulted and robbed him. Michael tried hard to break free from his assaulters by running into the busy highway but he ended up getting struck by a car. He never regained consciousness from his injuries and died five days after the incident.
Addicted to the drama
It was in 2008 when John Brian Altinger unknowingly went into the lap of a notorious online fraud. Altinger told his friends that he was going to meet up with a woman he met in an online dating site, but his friends got worried as he suddenly disappeared leaving behind everything. Turns out, Altinger didn't find any woman waiting for him but a certified psychopath named Mark Twitchell. Twitchell was notorious for luring in hopeful daters in online dating sites and then meeting up with them just to kill them the same way people are killed on his favorite TV show, Dexter.
A search for love ended up in death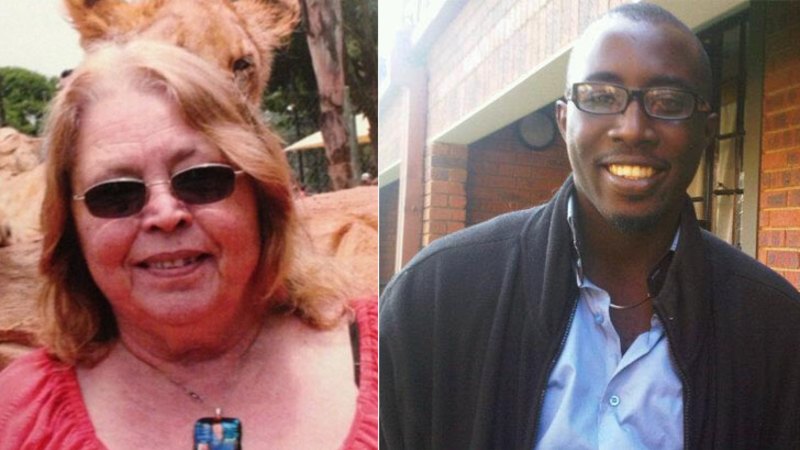 67-year-old Jette Jacobs from West Australia flew halfway around the world to Johannesburg, South Africa to meet with the man she thought she was going to marry—Orowo Jesse Omokoh. But the romantic trip she had been looking forward to led her to her own death as Jesse transpired to be a member of an organized Nigerian criminal network operating to victimize Australians. Close friends and family of Ms. Jacobs said that they openly expressed their disapproval of their relationship and her plans to fly out as they sensed that it was a scam, but Jacobs' heart was smitten. Authorities found her dead body lying alone in a rented villa in South Africa, with Jesse nowhere to be seen along with more than $90,000 he took from the old lady.
Won't take no for an answer
Single mother, Sharon Siermans, went on a date to meet her online lover, Jason John Dinsley, who, unbeknownst to her was a convicted felon who apparently had a long history of offending. The two had their first date in January 2013 but after that, Siermans figured it would be best not to go on a second date with him which angered Dinsley to the bone. Two months later he showed up at Sharon's house out of nowhere and bashed her skull in with a cricket bat. Talk about fear of rejection.
Heartbreaker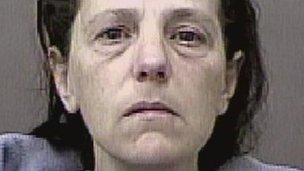 Sometimes, the love we picture in our heads doesn't meet reality, just like in this story. 45-year-old Carol Kemp from Torquay was convinced she found the love of her life in the form of a 43-year-old kindhearted laminator, Martin Rusling. But the feeling wasn't mutual because, after six months of dating, Martin wanted out. Upon breaking the news to her, Carol went on an emotional frenzy and ended up stabbing Martin violently with a knife to his heart.
Try and try until you die
A single mother of two boys was looking to get her life back on track and maybe find a new love when she tried using an online dating app. Soon after, she met a man to which she agreed to have a drink with. Nicole White and Jonathan Harris arranged to meet at a local bar in Spanaway, one night in June 2015…it was also the last time Nicole was seen alive. A couple of days after her sudden disappearance, her corpse, wrapped in a tarp and seemingly received blunt force trauma, was found at the bottom of a steep ravine in a remote area in the countryside.
Plenty of fish in the sea
Adam Hilarie of Florida, a single father of one, signed up to a dating site called PlentyOfFish setting his sights on romance. He met a nice girl almost 10 years his junior, Hailey Bustos. But what he didn't know was that he walked right into a honey trap…
After spending a good time at a bowling alley, Hailey sent a text to Adam that read, "I had a good time and would like to see you again." So the next night they saw each other again, but this time Hailey's goal was different, she was ready to invade Adam's home, together with three other men who scoured, robbed, and shot Adam in the head.
Melted bodies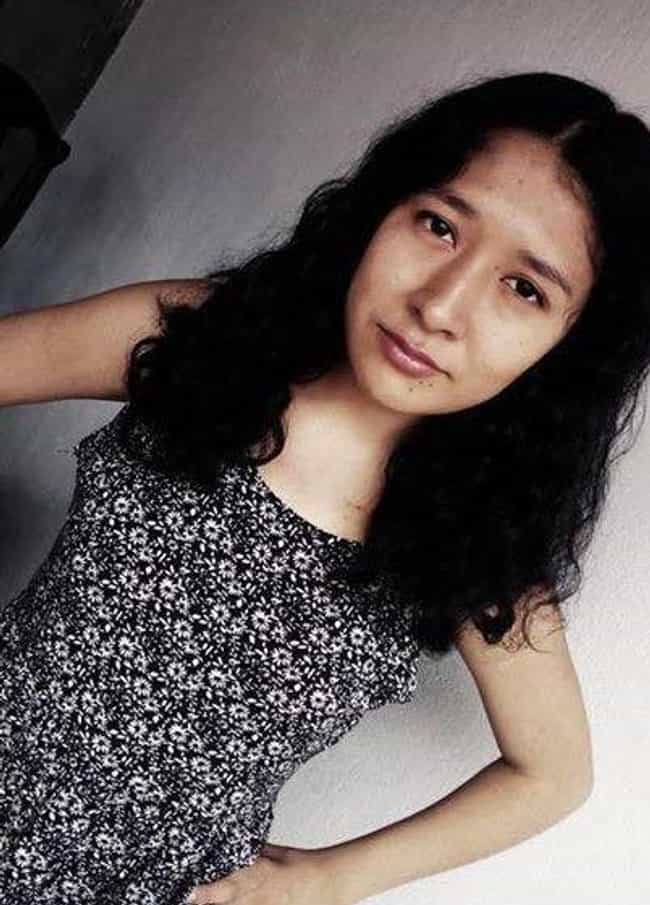 Francia Ruth Ibarra, 26 years old, met Emmanuel Delani Valdez Bocangegra through Tinder. They got along pretty well online so they decided to meet IRL. The two seemed to hit it off as they continued to go on several dates, until one day Francia disappeared. Police inspected Emmanuel's house and found garbage bags with dismembered body parts in it. Apparently, Emmanuel was turned down for sex so he ended up murdering and dissolving Francia's body in hydrochloric acid…
Jealousy is ugly
Jealousy is vicious…and it's been proven in this couple's terrible case. 24-year-old Xixi Bi and 23-year-old Jordan Matthews from Cardiff United Kingdom have been dating for quite sometime when one day, Matthews snapped at girlfriend, Bi because of an alleged Tinder notification from a guy named Ben.
He got so jealous and enraged by this that they ended up having a massive argument that lead to physical violence. Matthews beat the life out of Bi, breaking her jaw and ribs. Although they seemed like a happy and loving couple in the public eye, when police investigated, it was revealed Matthews have been abusive to Bi all throughout their relationship. What's even more shocking is that apparently, there was no notification from a Ben at all, because Bi didn't even have a Tinder account. Yikes!
Revenge of the ex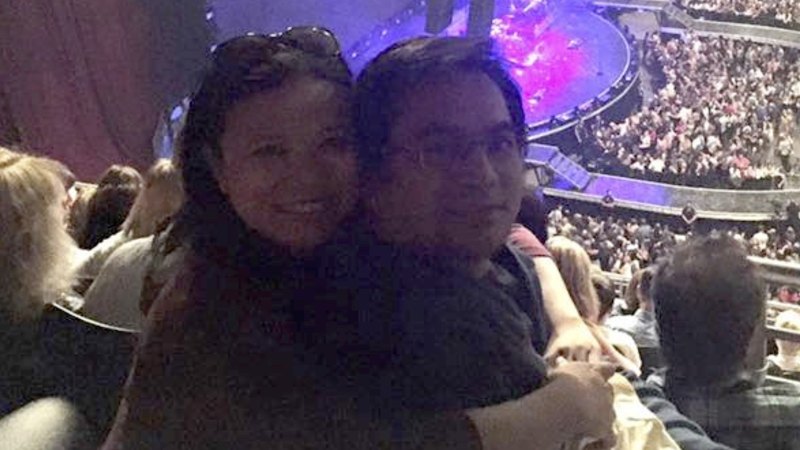 Divorcée Jovi Pilapil entered the world of Tinder looking to find a new and kinder romance after getting out of an abusive relationship with her ex-husband, Alexander Villanueva. Pilapil met with her Tinder date, Keith Collins, at a beautiful Sydney restaurant. Although not long after they settled in, Villanueva showed up to dinner ready to chop a different kind of meat— his ex-wife's date. He stabbed Collins an unholy amount of times till he turned to Pilapil to do the same, but luckily Pilapil was able to escape.
Robbed and hijacked
In addition to our long list of Tinder meet-ups turned nightmares, 26-year-old Augustine from Ghana who came to Melbourne, Australia to meet up with three women he met online. The night started out fine as they drove across town but took a different turn when the women asked for his car keys, repeatedly stabbed him, and left him covered in blood on the streets. Augustine was left for dead and begging for help until some residents came to his aid.
Flaming emotions
A doctor from Australia, Angela Jay began dating a guy she met on Tinder, Paul Lambert. The two got along pretty well so they went on a steady couple more dates until Lambert showed his true colors…
Lambert got so possessive that Jay had to file a restraining order against him. But that didn't stop Lambert's plans on winning her back. One night, Lambert invaded Jay's house, stabbed her multiple times and poured gasoline all over her before setting the house aflame. Jay was lucky enough to escape the scene and survive. What a twist of fate it had been because, in the end, Lambert was the one who faced death that night after getting shot during his police chase.
Serial rapist
One Georgia woman named Kelly stepped forward to the media to share her story of meeting a serial rapist on OKCupid. "Really, he just looked like a normal, nice guy," Kelly recalled. "He was really good-looking. He just looked like someone I would want to get to know. I think we had a lot of the same hobbies and interests. I felt I should get to know him and see where it goes."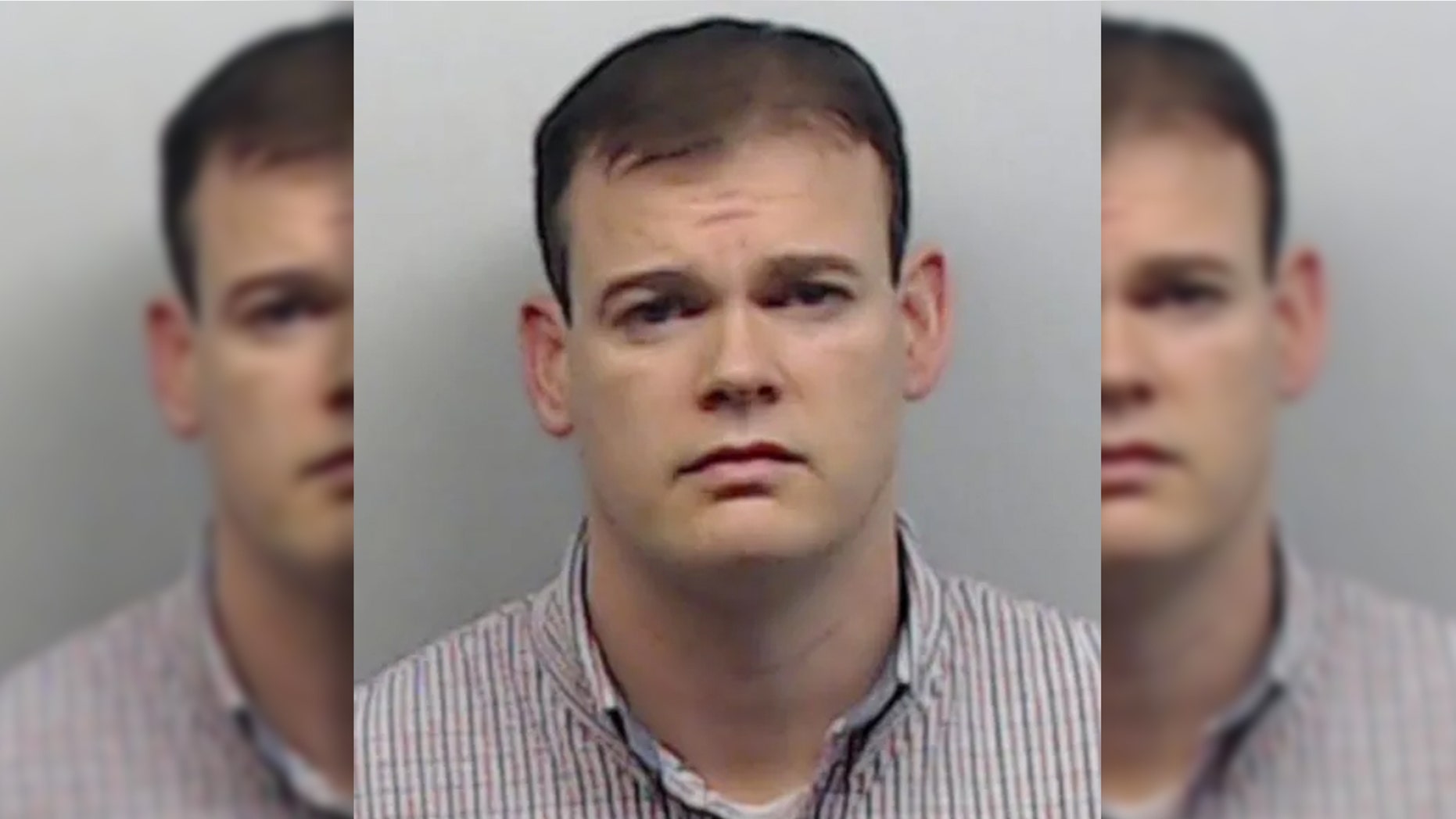 They meet up a couple of days later and while at a parking lot, he suddenly became aggressive and forced himself into her despite Kelly's protests. As it turns out, clean-cut Devin Richard Hartman who uses his online alias, Zach Anderson, was a serial rapist who lurked around dating apps like OKCupid to find his latest victims.
Germany's first internet killer
Germany's first internet killer came in the form of a builder named Christian G, or more commonly known as his online alias, Rosenboy. After being caught and convicted of murdering two dates he had met on an online dating site, authorities dug deeper and discovered Rosenboy was popular on dating sites. He had already been able to build a large network of over 300 contacts of women online. Police said that Rosenboy got addicted to the virtual world he created on his own that it consumed him, leading him to do such drastic measures.
Killer doctor
A pretty 26-year-old New York masseuse advertised her services on Craigslist, never expecting it would lead to her own death.
A clean-cut, 6-foot-tall Boston University med student named Phillip Markoff booked the New Yorker who agreed to meet him in a hotel down in Boston. He ended up shooting her to death that night. Apparently, the doctor wannabe was a predator to innocent women online, pretending to buy their services but really just plotting a way to murder them. Markoff was already engaged to be married to a fellow med student and his dirty little hobby was unbeknownst to his fiancé.
Lonely heart stabbed
A kind and loving sister who just wanted to find her soulmate was the perfect description for 39-year-old Sarah Robinson who tried her luck with love on a dating site. She met a man named Kevin Hawke who, instead of giving her butterflies in the stomach, gave her 90 stab wounds all around her body, including the liver, spleen, lungs, and heart. The suspect was later caught by the police and was jailed for 17 years.
Young love, young blood
One Wednesday morning, 7th grader Nicole Madison Lovell suddenly vanished…sending her mother and her whole family into a frantic search for her.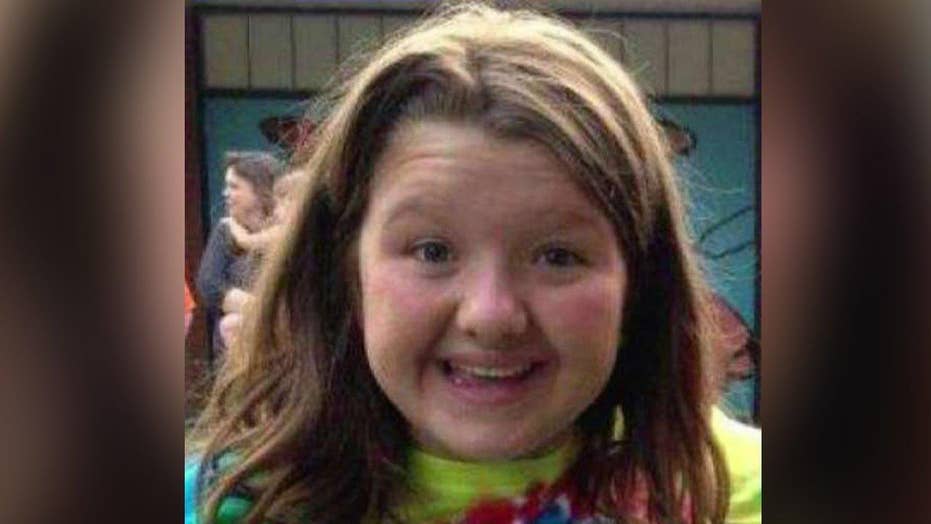 The 13-year-old girl suddenly vanished from her bedroom and neighbors speculated she sneaked out to meet her online boyfriend that's 5 years her senior. She met the guy on a messaging app called Kik and started exchanging messages with him regularly, even telling her playmates that she was dating a guy named David who was already in college. The body hunt ended when the party found the child's lifeless body hidden off a North Carolina road, two hours south of their campus.