East Coast or West Coast? Take A Look At This Surprising List Of The Richest Towns In America
This year's 100 wealthiest towns in the US have been revealed by the Bloomberg Richest Places Index. Most of the towns on the list are close to major cities and home to rich and famous celebrities, politicians, and businessmen, contributing to the neighborhood's average income. Highland Park, Illinois takes the 100th spot on the list with $209,000 in average household annual income while the top 20 towns have an average income of $300,000 and above.
20. Paradise Valley, Arizona
Average household income: $300,521.
Paradise Valley is a small but very wealthy town in Arizona with a population of 12,820. The sunny Valley is close to Phoenix and is best known for its luxury resorts, golf courses, and restaurants. It is also home to A-list celebrities and athletes like Emma Stone, Mike Tyson, Alice Cooper, and Michael Phelps who recently purchased a 6,010-square-foot property in the area.
19. Rumson, New Jersey
Average household income: $303,542
Rumson was a big leaper this year as it climbed up 19 spots from last year's ranking. It's a suburb of New York City with a small population of 6,874 and dubbed as one of the best places to live in New Jersey. Rumson was once home to Bruce Springsteen and used to be a favorite summer getaway spot for rich New Yorkers.
18. Westport, Connecticut 
Average household income: $304,439
The town of Westport along Long Island Sound and within Connecticut's Gold Coast jumped up one spot from last year's ranking. With a bigger population of 25,000 compared to the previous towns above, Westport is a town that holds some kind of artistic and sophisticated feel to it. It's home to the Levitt Pavilion for the Performing Arts which hosts one of the biggest and oldest outdoor summer festivals in the country.
17. University Park, Texas
Average income: $304,898
A Dallas suburb with a population of 24,692, it was named for its most prominent feature, the Southern Methodist University. According to different rankings, University Park is a very liveable city as it boasts good education systems from grade school to high school, historic sites, and a taste of local life next to the big city.
16. Great Falls, Virginia

Average household income: $309,599
Great Falls, Virginia is next to Great Falls Park that has stunning views of the Potomac River. In 2011, CNNMoney ranked Great Falls as the top-earning town in the country. It's one of the best places to live in Virginia as it offers its residents a rural feel, great nature spots, and high-ranking schools.
15. Larchmont, New York 
Average household income: $313,586
The small village of Larchmont, a small suburb of New York located in Westchester County, is home to 6,111 people and went up nine spots in this year's ranking compared to last year's. Strategically located near the water, the village offers lots of activities for both tourists and locals alike, such as a luxurious yacht ride into the sunset at the village yacht club, a relaxing day at Manor Park, and an enjoyable bonding time with pets at the famous Larchmont Dog Beach.
14. West University Place, Texas
Average household income: $330,459
West University Place more popularly called West University or West U is home to 15,318 proud residents as it was ranked the best city to live in by 24/7 Wall St. in 2018. Aside from having a very high average household income of $330,459, West U also prides itself on its low violent crime rates, in fact, they have one of the lowest crime rates in all of the country.
13. Winnetka, Illinois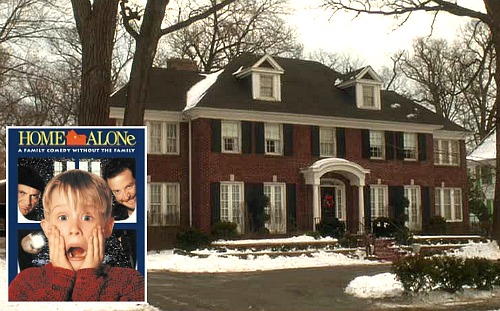 Average household income: $331,231
The setting of the world-beloved Christmas movie, Home Alone, Winnetka, Illinois. From being a worldwide hit in the 90s, the house where the movie was shot is still a top attraction in the town. People from different states and even from other countries visit the house for a photo op and to get a firsthand experience of a magical Christmas just like Macaulay Calkin's character did in the film. Aside from being one of the wealthiest towns in Illinois, Chicago, Winnetka also holds the highest percentage of adults with a bachelor's degree or higher among its neighboring towns.
12. Old Greenwich, Connecticut
Average household income: $336,692
Although constantly among the list of the wealthiest towns, the coastal town of Old Greenwich dropped five spots in this year's ranking. The town earned its famous nickname, "hedge-fund capital" due to years of history. "For more than a century, Greenwich, Connecticut, has attracted some of the biggest, newest, shiniest fortunes in America," Nina Munk wrote in Vanity Fair in 2006. "Today that money comes from the trillion-dollar hedge-fund business, which occupies a third of the town's office space, and whose managers are behind a decade of over-the-top real-estate deals, teardowns, and mega-mansions."
11. The Village of Indian Hill, Ohio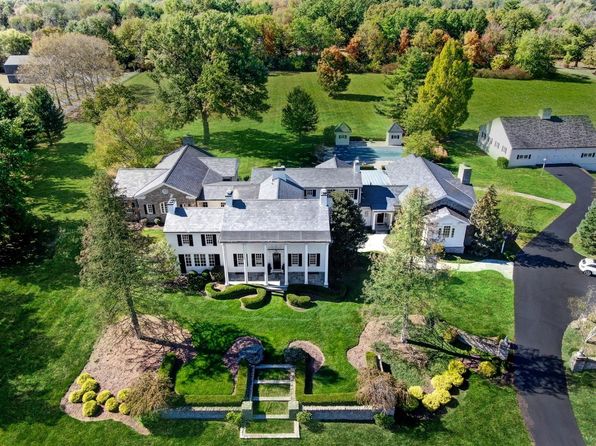 Average household income: $338,267
The Village of Indian Hill in Hamilton County, Ohio is a suburb of the Greater Cincinnati area with a population of 5,874. The town's average household income of $338,267 makes it the top-ranked community in all of the Midwest. In addition to housing the most prominent and affluent families in Cincinnati, The Village of Indian Hill was also the home of astronaut Neil Armstrong, the first man to ever walk the moon.
10. Glencoe, Illinois
Average household income: $339,883
Located in northeastern Cook County, Illinois, Glencoe is in the north shore of Chicago on Lake Michigan. The area offers spectacular beachfront access to Lake Michigan and upscale golf courses to its residents. As it is ranked as the wealthiest city in Illinois, outsiders also dub it as the snobbiest town in Illinois, but Glencoe residents won't have it that way, saying that they are far from being snobby and arrogant, it just so happens that Glencoe is located next to the lake so properties tend to cost way higher than the other areas.
9. Bronxville, New York
Average household income: $340,448
Bronxville is a small but affluent village in Westchester County, New York, located about 15 miles from Manhattan. What residents love most about the one-mile village is although it is one of the wealthiest places in the country, it doesn't have the flashy and fancy components of a typical wealthy town.
8. Darien, Connecticut 
Average household income: $341,090
Darien is a coastal town in Fairfield County, Connecticut and is the smallest town on Connecticut's Gold Coast. The wealthy town features private beaches, yacht clubs, mansions, numerous parks and easy public transport links to Manhattan.
7. Highland Park, Texas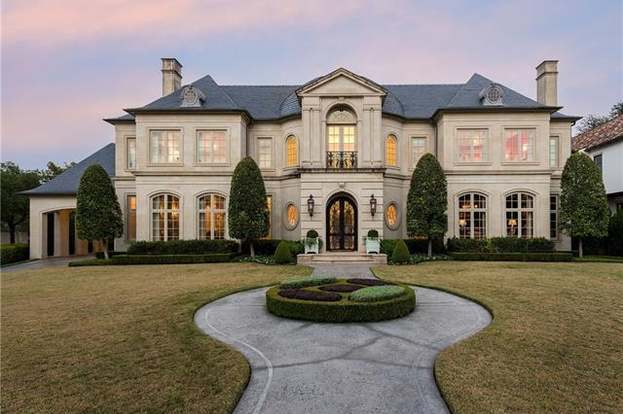 Average household income: $358,994
Located between the Dallas North Tollway and U.S. Route 75, 4 miles north of downtown Dallas is the affluent town of Highland Park. Known for its quality housing, beautiful parks along Turtle Creek and Hackberry Creek, and home to the prestigious Dallas Country Club. It's also the hometown of actress Claire Underwood, who played the character of the fictional president of the United States in the hit television series "House of Cards."
6. Short Hills, New Jersey
Average household income: $367,491
Short Hills, New Jersey with an average household income of $367,491 is the only New Jersey town included in the top 10. Being very close to New York City, it became a popular commuter town for people who work in the Big Apple.
5. Hillsborough, California 
Average household income: $373,128
Hillsborough, as its name suggests, is a hilly neighborhood in the San Francisco Bay Area. It's only17 miles south of San Francisco. The neighborhood is home to a number of notable people in sports, entertainment, and businessmen from Bing Crosby to Jimmy Kimmel to Alicia Silverstone to billionaires like Lucio Tan and Charles Johnson.
4. Los Altos Hills, California
Average household income: $386,174
Los Altos which translates to "the heights" or "the highlands" is another California representative in the top 5. It's a premier Silicon Valley residential community that houses tech giants such as Google's Sergey Brin and Sundar Pichai, former Cisco Systems CEO John Chambers, and Russian billionaire Yuri Milner.
3. Cherry Hills Village, Colorado
Average household income: $394,259
Located in Arapahoe County, Colorado with a small population of 6,644, Cherry Hills Village is a top location for beautiful and luxurious mansions. The spacious land, various outdoor activities within the area, high-quality schools, PGA-tournament-worthy golf courses, and the quick commute to Denver attracted the rich and the famous. Residents also love the residential and suburban vibes of the village. "Cherry Hills has an interesting balance because while it is 10 or 15 minutes from the theater and hundreds of restaurants, you can have a creek in your backyard and feel like you're in the country," said Josh Behr, of LIV Sotheby's International Realty.
2. Scarsdale, New York
Average household income:  $417,335
Another entry from Westchester County, New York, a picturesque town just a short train ride away from New York Cty, Scarsdale. With an average household income of $417,335, it's the wealthiest town in the East Coast and second in the country.
1. Atherton, California
Average household income: $450,696
The town of Atherton, California on the West Coast has been sitting in the top spot as America's wealthiest town for three consecutive years. Residents of Atherton have an average household income of an astonishing $450,696. The 94027 is home to tech billionaires like former HP CEO Meg Whitman, Google chairman Eric Schmidt, Facebook exec Sheryl Sandberg, and the late Microsoft co-founder Paul Allen to name a few, leaving outsiders with some zipcode envy.