Then and Now: The Brady Bunch After 50 Years
Are you a fan of The Brady Bunch? Maybe you've heard about it from your old folks. The Brady Bunch is a sitcom created by Sherwood Schwartz. It aired from September 26, 1969, to March 8, 1974, on ABC. Robert Reed played the character of Mike Brady, the father, together with Florence Henderson as Carol Brady. 
Robert Reed studied acting at Northwestern University and the Royal Academy of Dramatic Arts in London. After his graduation, he went back to the United States and joined the off-Broadway theater group, The Summer Shakespearewrights. This was before he landed the role in the classic family sitcom
In 1961, he got his first big break when he landed the role of Kenneth Preston in The Defenders. 

2. Reed after the 'The Brady Bunch' 
Seven years after The Defenders, Reed played the role of Mike Brady in the famous American sitcom, The Brady Bunch. The role for which Robert Reed was known for until this day. He captured the viewers' attention because of his loving family man persona. Reed was able to reprise the character of Mike Brady a couple more times before he played on smaller films. He later became a drama teacher at the University of California in Los Angeles. 
Robert Reed died in 1992 at the age of 59. His death was believed to be caused by colon cancer, but later, it was revealed to be caused by AIDS. 
3. Carol Brady played by Florence Henderson 
Florence Henderson was considered as America's sweetheart. She was born February 14, 1934, on Valentine's day. She became famous for her role as Carol Brady, the mother in the Brady Bunch. 
But before she got the role, she starred in Broadway musicals like Wish You Were Here in 1952 and Fanny in 1954. Florence always loved singing and dancing. She started to sing at the age of two with her mother. When she was 12, she was already doing regular performances at the local grocery store.
4. Florence Henderson After The Brady Bunch
Florence Henderson had a promising career after The Brady Bunch. In fact, she became the first woman to co-host The Tonight Show. Her role as Carol Brady helped her become famous. She landed more  TV appearances after the show ended.  
In 2008, she even had her own show called The Florence Henderson Show. She even landed roles in The King of Queens, 30 Rock, and The Cleveland Show. Henderson landed in the 54th place on Entertainment Weekly's 100 greatest TV icons. She died in 2016 at Thanksgiving, age 82. 
5. Alice Nelson Played by Ann B. Davis
Ann B. Davis played the role of Alice, the eccentric advice-giving housekeeper. Before she landed the Brady Bunch role in 1969, Davis got on to other famous television shows. The most notable was The Ford Show: Starring Tennessee Ernie Ford.
Admittedly, she said in many interviews that acting wasn't her career choice. However, everything changed after she watched her brother's theater performance. It changed her mind from being a premed major to theater drama.
6. Ann Davies after The Brady Bunch
Her character as Alice Nelson became so popular. In fact, she's one of the three actors that appeared in all the episodes. When the show ended, she continued to play the role of Alice Nelson in six different sequels. 
She decided to quit her showbiz career in 1974 and move to Denver, Colorado. She became a born-again Christian and joined an Episcopalian church. In 2014, Ann Davis died at the age of 88. 
7. Jan Brady PLayed by Eve Plumb
Eve Plumb became famous for her role as the down-on-her-luck middle sister Jan Brady. Plumb is an American actress, painter, and singer. Before she was involved with the famous sitcom in 1969, she's already doing on-screen appearances. In fact, she started acting at a very young age. In 1996, she started doing TV commercials. It leads to TV shows like The Virginian, and It Takes a Thief. 

8. Eve Plumb after The Brady Bunch 
After the show ended, Eve Plumb was offered a five-year contract to play the role of Jan Brady. However, she decided not to because she wanted to play other roles. In fact, she signed for the role of a teen prostitute in Dawn: Portrait of a Teenage Runaway.
Meanwhile, she still appears on TV and films on different occasions. Aside from being a famous actor, she's also an acclaimed painter. She's currently painting in her own studio in Laguna Beach, California. She does oils, watercolors, and acrylic paintings. Her works are valued from $65 to $2,450.
9. Bobby Brady played by Mike Lookinland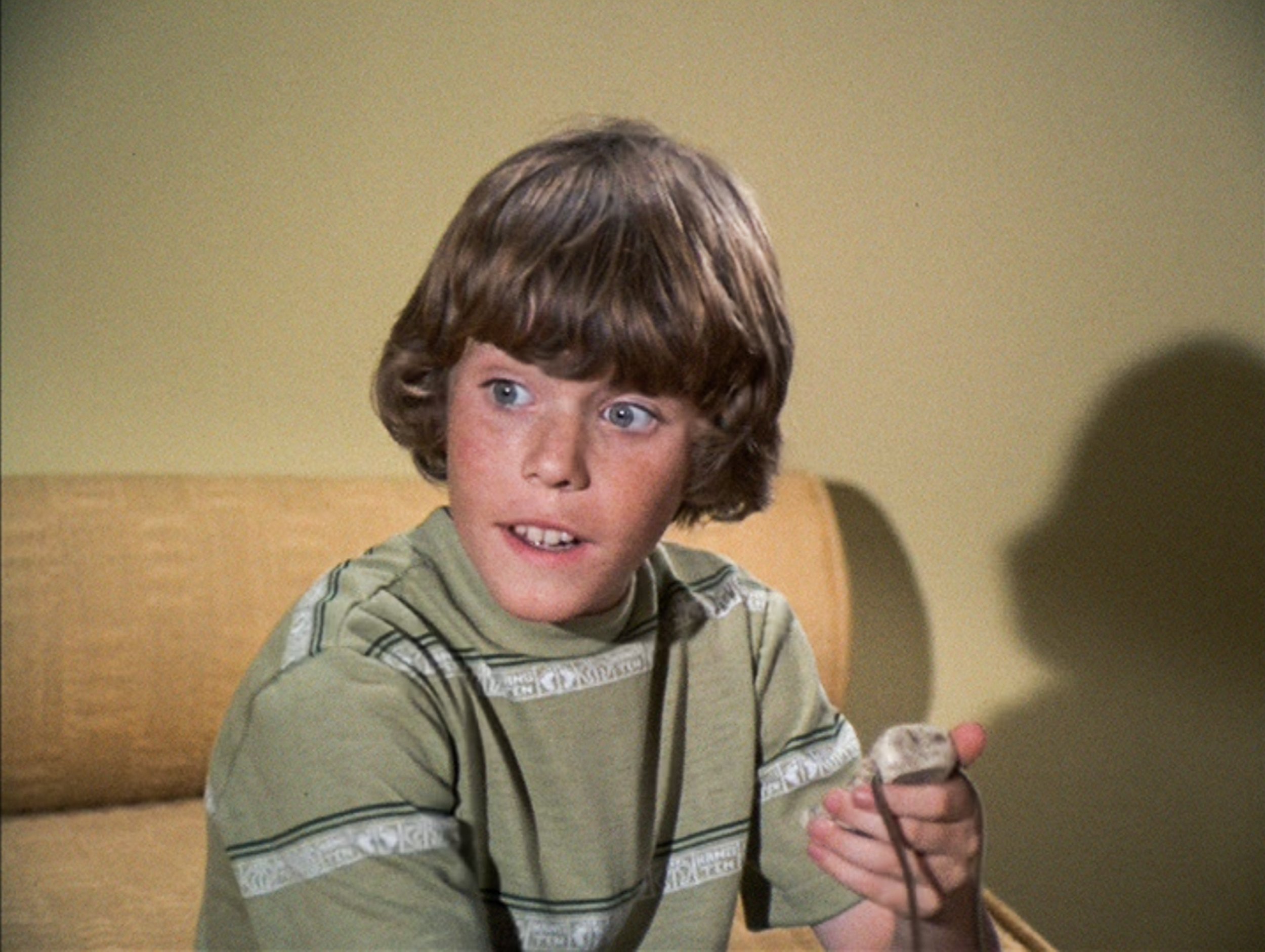 Mike Lookinland was born in Mount Pleasant in Utah on December 19, 1960. He started his acting career at 9 years old for The Brady Bunch. His role as the youngest son, Bobby Brady, catapulted his career. After the show ended, he appeared on different reunion specials for The Brady Bunch. He got the 42nd place in VH1's 100 Greatest Kid Stars. 

10. Mike Lookinland after The Brady Bunch 
Mike Lookinland continued to play Bobby Brady after the show ended. In fact, it was six different sequels. Despite his celebrity success, he decided to pursue a different route. This time, it's behind the camera. He worked as a production assistant on multiple films. His new-found passion for the cameras was inspired by his fictional father in the sitcom, Robert Reed. It was when Reed gave him a Super 8 camera as a gift. Today, he lives in Salt Lake City, where he's conducting his decorative concrete business. 
11. Greg Brady played by Barry Williams 
Barry Williams' dream to get into acting started very early. He's so determined that he sought the advice of the famous actor and his neighbor, Peter Graves. He even changed his last name from the original Blenkhorn to Williams when he's just 11 years old. In 1965, he landed his first acting role just after taking acting lessons and scene study courses. After four years, he played the role of Greg Brady, the oldest and coolest of the Brady children.

12. Barry Williams After The Brady Bunch
When the sitcom ended, Williams continued to release a few albums. He even toured with fellow Brady Bunch co-stars. He later decided to go to the musical theater space. Barry appeared in other successful roles in the West Side Story, The Music Man, Grease, and The Sound Of Music. 
He appeared as a guest-star on Three's Company, General Hospital, and That '70s Show. He was seen recently spinning 70s music as a DJ on Sirius Satellite Radio. Today, he's still doing musical theater roles and public speaking.
13. Peter Brady played by Christopher Knight
Christopher Knight also started acting at a young age. At the age of 7, he already appeared in TV commercials for Tide, Toyota, and Cheerios. His first big acting project was in 1955 on Gunsmoke. Unfortunately, fame didn't come for the young Christopher Knight. It was until he landed the role of the middle brother, Peter Brady, in 1969. His charm and handsome looks made him a popular teen actor.
14. Christopher Knight after The Brady Bunch
Christopher Knight didn't continue his acting career after the show ended. Just like Ann B. Davies. In 1988, he decided to work with computers. He worked for the computer company Martec as a sales representative. Because of his excellent job, he later became vice president of different computer companies.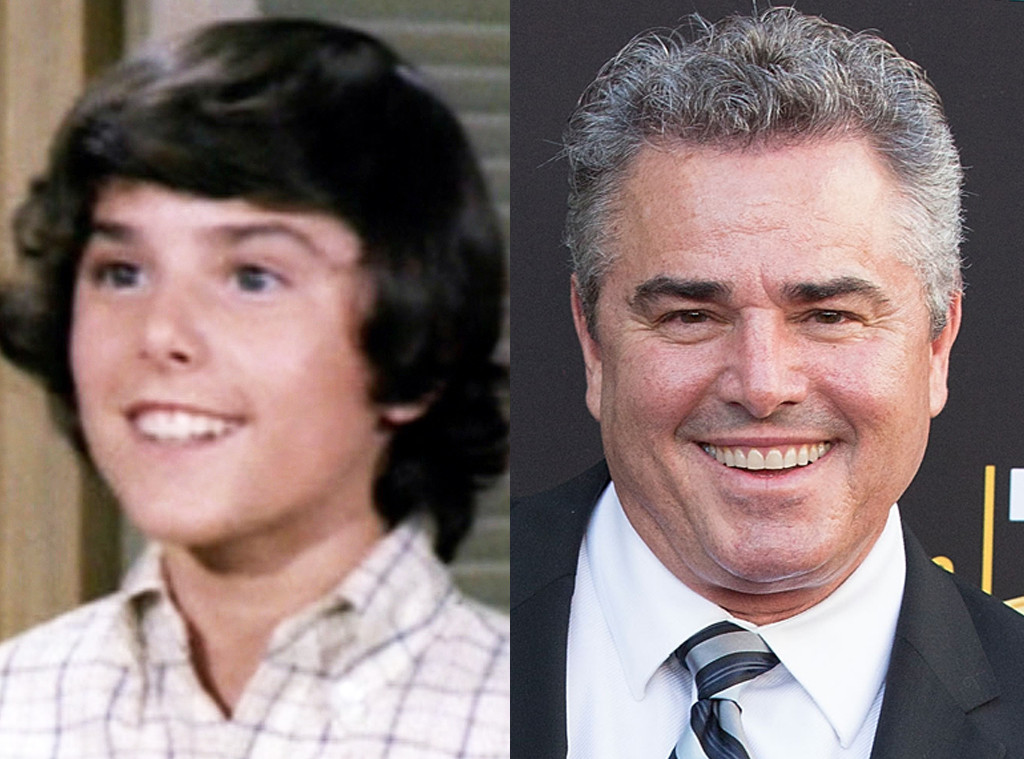 In 1998, he decided to build his own computer company, Eskape Labs. In 2003, he went back to television. This time as a reality star in My Fair Brady and The Surreal Life.
15. Cindy Brady Played by Susan Olsen 
Susan Olsen was born in Santa Monica, California, on August 14, 1961. Just like her co-stars in the sitcom, she also started acting in Gunsmoke and Ironside. When she's 8 years old, she took on the role of Cindy Brady. The youngest of the children. Her character was a kind, little girl with two curly pigtails. 

16. Susan Olsen After The Brady Bunch 
Susan took on a different path after the show ended. She worked as a graphic designer for a clothing store in Malibu, California. Later, she founded her own company named Man in Space. They made custom, glow-in-the-dark Converse sneakers.
Olsen also took on radio hosting gigs on LA Talk Radio. She got her own show entitled, Two Chich Talkin' Politics. She was later fired because of a homophobic rant against Leon Acord-Whiting, a gay actor. Today, she's a spokeswoman for Migraine Awareness Month.  
17. Cousin Oliver played by Robbie Rist
Robbie Rist was born in La Mirada, California, on April 4, 1964. His most famous role was in Teenage Mutant Ninja Turtles III. Robbie started his acting career at such a young age. His earliest acting role was for the Brady Bunch as Cousin Oliver. When the Brady children got older, the directors decided to add a younger character. It was in an attempt to improve the ratings. Robbie was 9 years old when he joined the cast of the Brady Bunch. 

18. Robbie Rist after the Brady Bunch 
Cousin Oliver's character was both endearing and irritating. Depending on how you see it. He found his real calling doing voice-overs and music producing. Together with director Anthony C. Ferrante, they provided music for the Sharknado franchise. 
He also voiced for video games and English versions of anime. He appeared in two TV series Olde News TV and Buried in the Backyard. 

19. Sam Franklin played by Allan Melvin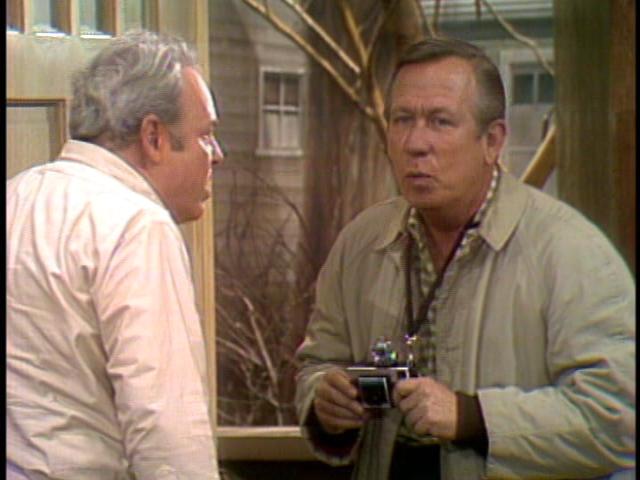 Allan Melvin was born in Kansas City, Missouri, on February 18, 1923. He became famous for a variety of shows like Flash Gordon, The Phil Silvers Show, and The Brady Bunch. Melvin landed his role as Alice Nelson's boyfriend in the famous sitcom. His character was a close friend with the Bradys. He was working as a butcher and shop owner. He's always seen delivering meat. 

20. Allan Melvin After The Brady Bunch 
Allan Melvin is one of the Brady Bunch stars who were almost forgotten. Melvin also appeared on Broadway but got his big break on TV in The Phil Silvers Show as Corporal Steve Henshaw. After The Brady Bunch ended, he ventured into cartoon voice-overs until his death in 2008 due to cancer. He was 84. 
21. Rachel played by Hope Juber 
Hope Juber was born in Los Angeles, California, on March 30, 1956. She was known for her writing involvement in The Munsters Today. Most people don't know that she also appeared on The Brady Bunch a few times. Courtesy of his father, Sherwood Schwartz, the famed creator of the show. She appeared a total of four times as Greg's girlfriend named Rachel and as a friend of the Brady girls. 

22. Hope Juber After The Brady Bunch 
She's well remembered as Rachel, Greg's girlfriend, and appeared only four times. However, most people don't know that she has a lot to contribute to the show's success. That's because her father, Sherwood Schwartz, the show's creator, used her life as an inspiration. When the show ended, she became a successful writer. She even wrote various Brady Bunch spin-off movies. Today, she's writing music and screenplays. 
23. Marcia Brady played by Maureen McCormick 
Maureen McCormick was born on August 4, 1956, in Woodland Hills, California. She played the role of Marcia Brady on the Brady Bunch at the age of 13. Marcia was the eldest of the Brady sisters. She might also be the most popular. Marcia Brady was the ideal girl. She's smart, noble, and kind. When the first season was aired, Maureen McCormick instantly became America's sweetheart. 
24.  Maureen McCormick's Struggle After The Brady Bunch 
Maureen McCormick struggled with drug addiction and other personal issues after the show ended. She had a rough time shaking her good-girl persona. She even had difficulty finding work. After her marriage to Michael Cummings, she had a number of rehab sessions. In 1995, she released a music album of country music. However, she was extremely lost during this stage of her life that even her family and friends were unsure if she would be able to return to acting. 

25. The Good News, Maureen McCormick's Comeback
After years of struggling with drug addiction, Maureen McCormick finally came back to acting. In 2007, she became a contestant in VH1's Celebrity Fit Club. Her hard work and dedication paid off when she won the contest. After the show, she understood the connection between her happiness and her weight gain. Her life continued to turn around for the better. She got a spot on the 23rd season of Dancing With The Stars in 2016. 

26. Pat Conway played by Rita Wilson
Rita Wilson was born in Los Angeles, California. She's an American actress and producer. She became popular for her roles in the movies Sleepless in Seattle in 1993 and Jingle all the Way in 1996. She's one of the few Brady Bunch stars who didn't become popular when the sitcom was aired. However, she owes her later success to her appearance on the sitcom in 1972.
27. Rita Wilson After The Brady Bunch
After the Brady Bunch ended, the girl who used to run against Marcia Brady for head cheerleader, Rita Wilson's career took off. Today, she's still happily married to her husband Tom Hanks, another famous actor since 1988. They have two children. Her acting career spans over 47 years, and she has appeared in more than 70 TV shows and movies. The most famous of those were My Big Fat Greek Life, The Glass House, The Good Wife, and The Wild Thornberrys. 

28. Joe Namath
The Brady Bunch fans will surely remember the episode where Bobby Brady met his hero. It's none other than football superstar, Joe Namath. Joe was the quarterback of the New York Jets. They won an upset victory over the Baltimore Colts in Super Bowl III. Joe appeared in the "Mail Order Hero" episode of the sitcom in 1973. After his appearance in the Brady Bunch, he got into more TV and movies. Some of them were The Love Boat, The A-Team, and Underdogs.
29. Professor Hubert Whitehead played by Vincent Price 
Vincent Price was born in 1911. He appeared on The Brady Bunch for two episodes as Professor Hubert Whitehead in 1973. Price was famous for his roles in classic horror movies and his distinct voice. In fact, he starred as the villain in the House of Wax.
Vincent Price died in 1993.  But three years before his death, he appeared in Tim Burton's movie, Edward Scissorhands.
30. The Brady Bunch Movie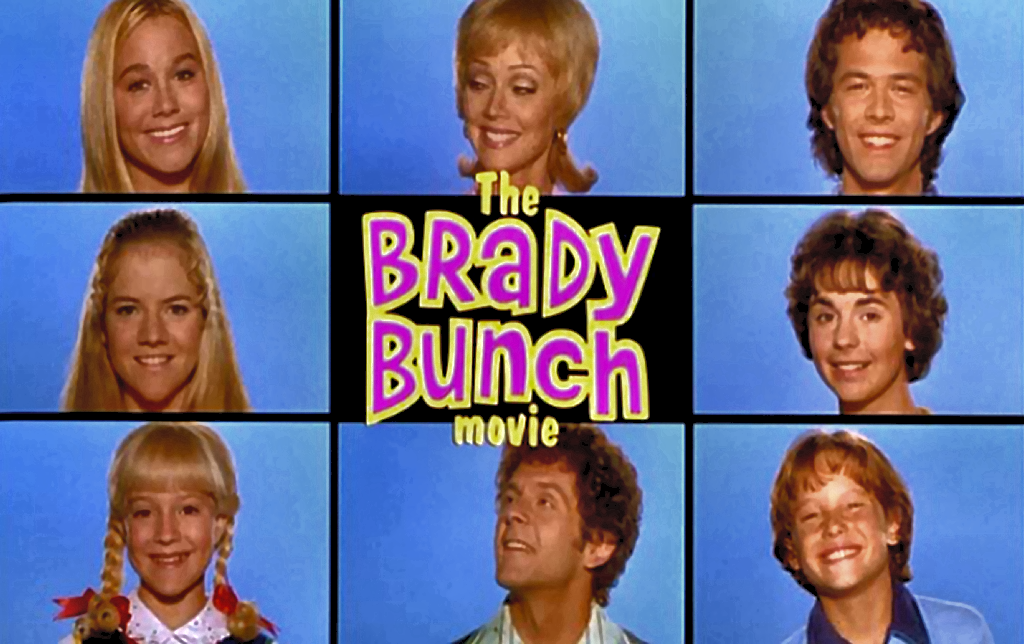 The Brady Bunch Movie was released in theaters in 1995. The movie reunion shows the actors who later became Hollywood superstars. 
31. Marcia Brady Played by Christine Taylor
Christine Taylor's role as Marcia Brady was everybody's favorite. She became a big Hollywood star after her role in The Brady Bunch Movie. She's married to Ben Stiller, another famous Hollywood actor. She even got into movies like Zoolander, Arrested Development, and Tropic Thunder.
32. Carol Brady played by Shelley Long 
Shelley Long didn't need any introduction when she played the role of Carol Brady. That's because she has already seen success in acting. In fact, she appeared on Cheers, Frasier, Murphy Brown, and the most recent was Modern Family.
33. Jan Brady Played By Elise Cox 
Jenifer Elise Cox got her first big Hollywood break when she joined the cast of The Brady Bunch Movie. He played the role of Jan Brady. Unfortunately, she didn't find real success in the movie industry. She still appears in TV shows and films but only in bits and parts and one-off roles.
34. Mike Brady Played By Gary Cole
Gary Cole played Mike Brady in The Brady Bunch Movie in 1995. After the movie aired, Cole became an acclaimed comedy actor. In 1999, he played the character of Bill Lumbergh in Office Space. It's where he secured a meme status. He appeared in many classic films like Pineapple Express and Talladega Nights: The Ballad of Ricky Bobby. He also appeared in the TV show, Chuck. Cole got into serious roles in Desperate Housewives, Suits, and The Good Wife. 
35. Greg Brady Played By Daniel Barnes
Christopher Daniel Barnes was already a famous child actor before he got in The Brady Bunch Movie. However, his acting didn't work out after the movie. Barnes got limited to film and TV exposure. Instead, he saw more success in being a voice actor. He was the notable voice behind Peter Parker in Spider-Man in cartoons and video games. 
36. Bobby Brady Played by Jesse Lee Soffer
In 1995, Jesse Lee Soffer played the character of Bobby Brady in The Brady Bunch Movie. After the movie, he shifted from films and to TV. In 2014 and 2015, Soffer had a regular role on Law & Order: Special Victims Unit. He played the character of Jay Halstead. It stuck with a lot of viewers that it was transferred to the drama, Chicago Fire. Currently, Soffer still plays the role of Halstead in Chicago P.D. 
37. Cindy Brady Played By Olivia Hack 
Olivia Hack played the character of the precocious Cindy Brady in the 1995 movie. Then she bounced into other notable TV roles over the years. She became famous as a voice actor. Some of her most famous voices were in movies like Family Guy, Hey Arnold!, and Bratz. She even starred in Gilmore Girls as Tana Schrick. 
38. Peter Brady played by Paul Sutera 
Paul Sutera had other acting roles before landing the role in The Brady Bunch Movie as Peter Brady. Sadly, his acting never really took off after the movie. Paul took a different route as a producer. His most notable shows were Shark Tank, Ice Road Truckers, Ax Men, and Redneck Island.