These Are The Top Rated Movies Of All-Time!
Before multimillion-dollar CGI movies, silent films and western movies dominated the silver screen in Hollywood. And, believe it or not, even decades after, these movies still stood the test of time and have left a mark in most of us. Check out our list of the most influential and top-rated Hollywood movies of all-time!
In a Lonely Place
A film that shows an aspiring actress beginning to suspect that her temperamental boyfriend is a murderer. In a Lonely Place stars legendary actor in the 50s, Humphrey Bogart. The film received good reviews and has made Time Magazine's "100 Essential Films" and "All-Time 100s" lists.
Cool Hand Luke 
Cool Hand Luke is one of the few movies that have received a perfect 100 on Rotten Tomatoes. One of Golden Age Hollywood's finest films, Paul Newman, steals the show as the petty criminal Luke Jackson, who was sentenced to two years in Florida prison farm. 
His Girl Friday 
This 1940 rom-com is a must-watch! Starring Cary Grant and Rosalind Russell, this classic favorite tells the story of a New York newspaper editor who discovers that his investigative reporter ex-wife gets engaged to another man. Grant lures Russell in with his new and exciting murder story. His Girl Friday has also been preserved in the Library of Congress. 
Playtime
A movie not that loved by the audience but is highly acclaimed by critics and award-giving bodies. Playtime is a one-of-a-kind movie that gets its watchers thinking. This film is directed by Jacques Tati, who is a cinema titan and considered as one of France's artistic treasures. 
The Lord of the Rings: The Two Towers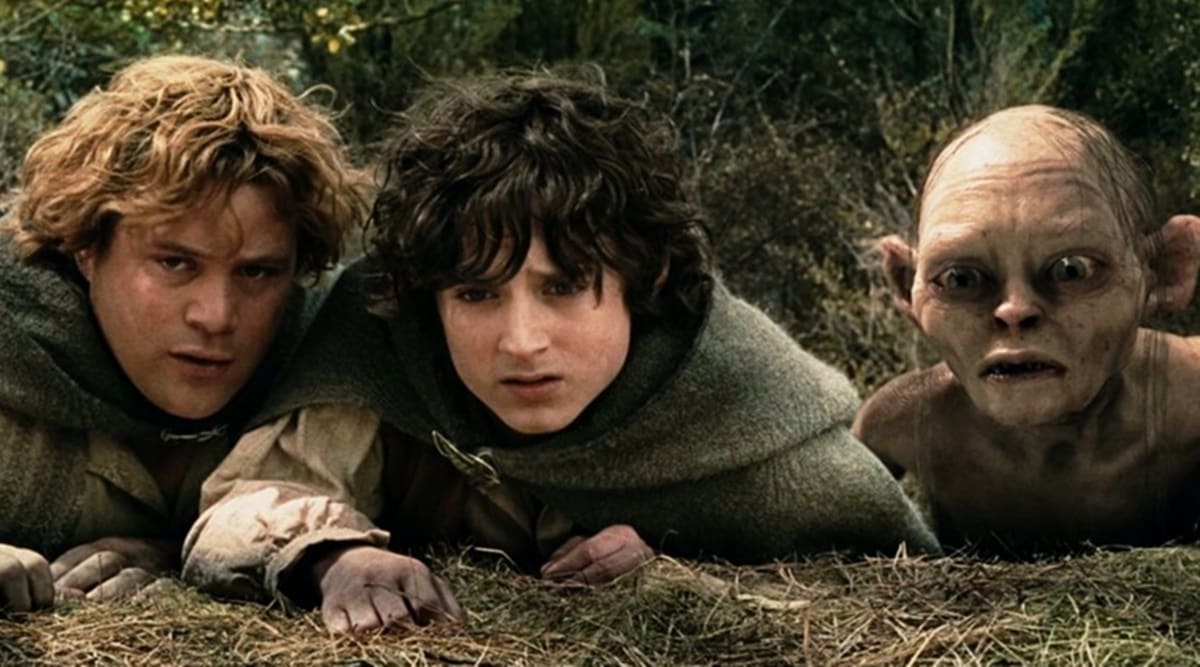 TLDR is arguably one of the most popular film franchises today. Ask anyone out there, even if they haven't watched it, pretty sure they've heard about it. Its second movie, The Two Towers, was a big success worldwide. Earning the title of the fourth highest-grossing film of all-time. TLDR fans dub the franchise as one of the best fantasy films in the industry. The film getting SIX Academy Award nominations was just one proof of its success. 
Shadow of a Doubt
Legendary director Alfred Hitchcock said this is his favorite film he's ever done. Without a doubt. Shadow of a doubt is a psychological thriller packed with murder and mystery, brought to life by Hitchcock's amazing directing talent. 
Black Narcissus
This 1947 British psychological drama has very high ratings in most critic sites. Black Narcissus tells the story of a group of Anglican nuns, led by Sister Clodagh (Deborah Kerr), sent to a mountain in the Himalayas. Directed by Michael Powell and Emeric Pressburger, this film was ahead of its time. It has the three central conflicts every story should have, man against the world, man against man, and man against himself.
Wall-E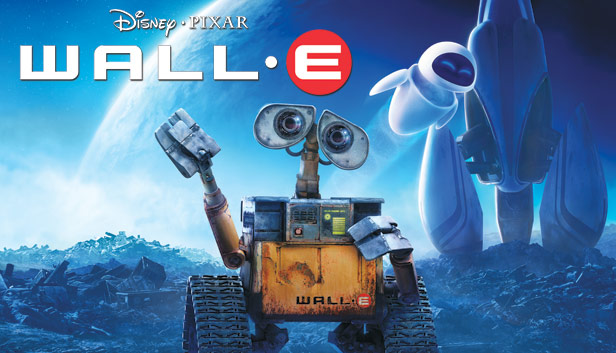 One of Pixar's most highly acclaimed creations. Wall-E was released in 2008 and grossed over $500 million! The story of a cute but lonely trash-compacting robot touched the hearts of millions all over the world. Not only did it become a household name, but it also bagged the Best Animated Film title in every major award-giving body.
Spotlight
It's always the controversial films that make it big at the box office. Just like Spotlight, which earned $99 million! This powerful film went deep and revealed cases of the Catholic Church covering up clergy members who sexually abused children. Starring Mark Ruffalo as a Boston Globe reporter resolved to spill the dark truth. Spotlight was so good it received a review that said, "Put simply, this drama will likely make journalists want to be better at their job, and Catholics either quit or commit themselves to making the church do better. It's that thought-provoking."
Touch of Evil 
Orson Welles' classic noir is a visual treat, as well as a dark, sinister thriller. Written, directed, and starred in by Orson Welles himself, this film is one of his best. 
Alien 
One of the most successful sci-fi franchises of all time, Alien makes it on our list! Directed by James Cameron and starring Sigourney Weaver, Alien 2 gave us one of the creepiest scenes ever! Alien 2 was a hit that even up to today, it's still getting remakes. 
The Wild Bunch
Directed by Sam Peckinpah, this 1969 American western was one of the most controversial films of its time. Because of its graphic violence and its portrayal of crude men attempting to survive by any available means. Back in the 60s, this kind of violence was rarely shown on the big screen. The Wild Bunch stars Robert Ryan, Ernest Borgnine, and William Holden. If this was released today, this would be a sure big-hit. 
Laura
Named one of the best film noirs of the 1940s. Laura is a mystery thriller that tells the story of a Manhattan detective investigating a woman's murder. Of course, the twist is he falls in love with the victim. 
All the President's Men
Grossing $70.6 million at the box office, All the President's Men is one of the most historic films of the 70s. Based on real-life events of the infamous Watergate scandal, critics and movie fans alike loved this movie. This was released in 1976, just four years after President Nixon's most controversial case.  
Badlands
This 1973 film starring Sissy Spacek and Martin Sheen, is dubbed as one of the greatest and most influential films of all time. Produced and directed by Terrence Malick in his directorial debut. Badlands is a period crime drama film loosely based on the real-life killing spree of Charles Starkweather and his girlfriend, Caril Ann Fugate. Being highly acclaimed, Badlands was selected for preservation by the Library of Congress. 
The Grapes of Wrath
John Ford's 1940 drama film is based on John Steinbeck's 1939 Pulitzer Prize-winning novel with the same title. It follows the Joad clan's story, led by the just-paroled son Tom played by Henry Fonda, looking for a better life in California after their dried-out farm was seized by the bank. It's pretty hard to adapt a novel to a film perfectly, but Ford did a great job bringing it to life. 
Star Wars: Episode IV – A New Hope
Star Wars is probably every geek's favorite movie of all-time. It's also one of the most successful film franchises in the world. Its episode IV A New Hope grossed a whopping $776 million in theaters! The Force really is with them. 
Inception
If you want films that mess up with your mind, then this one's for you. Regarded as one of Leonardo DiCaprio's best roles, Inception was one of Christoper Nolan's cinematic masterpieces. Unique, exciting, will have you sitting on the edge of your seat. Inception pushes the boundaries of your mind. However, even with so many amazing reviews and reception, Inception still wasn't able to bag DiCaprio an Oscar. 
Notorious
The classic 1946 American spy film noir by Alfred Hitchcock. Starring Ingrid Bergman, Claude Raines, and Carey Grant. Movie lovers and critics alike say that Notorious is almost a "perfect" film. So perfect, you wouldn't want to change a thing.
Reservoir Dogs
Now we know Quentin Tarantino as THE Quentin Tarantino and could recognize his films at a glance, but this movie was what skyrocketed him to success. This 1992 crime drama is dubbed as "the single greatest independent film of all-time." Reservoir Dogs contains Tarantino's signature gore and crime-filled scenes. But back in the early 90s, themes like these weren't as widely accepted. 
The Philadelphia Story 
Another classic from the 1940s, The Philadelphia Story, stars Katharine Hepburn and Carey Grant. This romantic comedy follows a Philadelphia socialite who has split from her husband and is preparing to wed a wealthy man. However, she crosses paths with her ex-husband and a prying reporter. The story focuses on Tracy's feelings and her choice among the three men. The film has been praised for its realistic portrayal of love and marriage. 
Sweet Smell of Success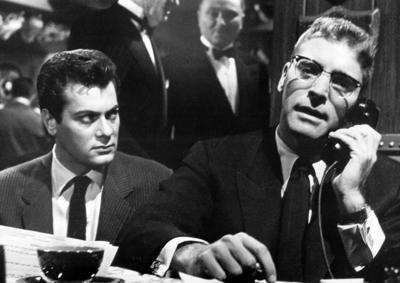 Just two points short of receiving a 100% rating on Rotten Tomatoes, this 1957 film noir is well-loved by many. It follows a columnist and a press agent who goes right in the middle of Manhattan's night creatures. It's a story of money, power, and survival. 
Holiday 
Another 1930s classic starring Katharine Hepburn and Cary Grant. Holiday is regarded as director George Cukor's best film ever made! Fans and critics adore this classic. And Rotten Tomatoes also gave it a rare 100% rating. Set during the holiday season, this rom-com is charming, captivating, and heartwarming. 
Coco
2017's most popular animated film! Coco is the sweet and heartwarming story of Miguel, who has big dreams and is faced with the realities of his past and the future. He finds himself in the land of the dead and has the ability to talk to walking skeletons. Pixar and Walt Disney's family-friendly musical film surely made everyone in the world un poco loco over Miguel and his family. So crazy over the film, the hit song Un Poco Loco from the movie even got more than a hundred million views on YouTube.
Strangers on a Train
Another one of Alfred Hitchcock's most successful films. Strangers on a Train has received near-perfect ratings on every major critic site. This 1951 film was based on the 1950 novel Strangers on a Train by Patricia Highsmith. It follows the story of two guys, Bruno and Guy, two men who meet on a train, and both wish to kill someone. They plan to exchange murders in order to evade the police.
The Kid
Let's roll back to 1921 and mention Charlie Chaplin's The Kid. This silent film was Chaplin's first full-length feature. It follows the story of a newborn kid abandoned by his mother. Then The Tramp (Chaplin) stumbles upon him and raises him as his own. Critics say that although a silent film through and through, The Kid was able to bring out the audience's emotions. 
The Searchers
Director John Ford's masterpiece, The Searchers, stars the iconic John Wayne. This western that came out in the mid-1950s has earned high ratings on nearly every critic site. Some critics even argue that this was one of Wayne's best performances. And say that he should've won an Oscar for this one. But, just like any popular film, The Searchers has its haters. They even say it's the most overrated film of all-time. 
The Apartment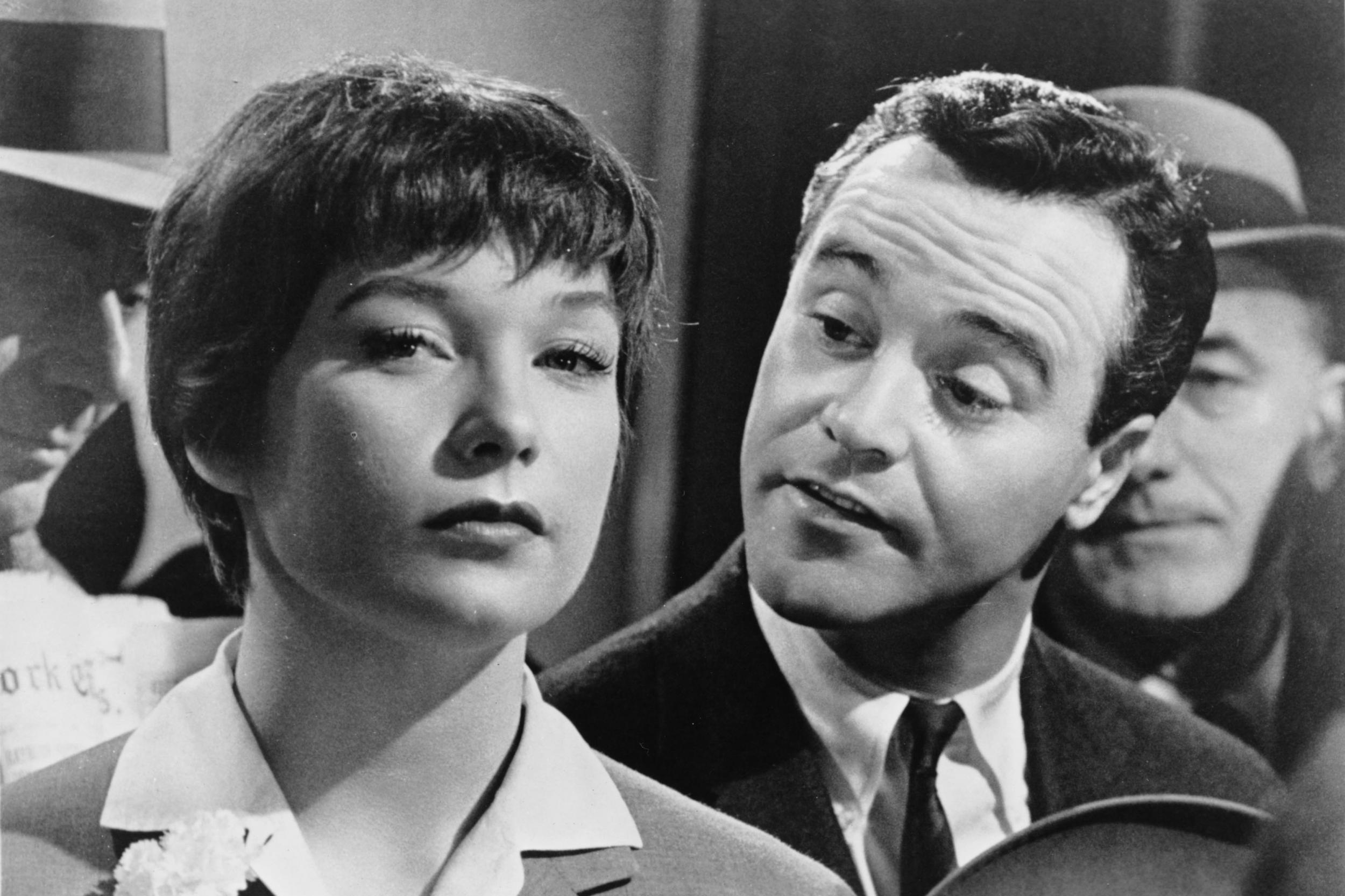 People have always loved watching a good old romantic comedy. Even in the 1960s. Though it has all the elements of a Rom-Com, the Apartment also falls under the bigger umbrella of "dramedy." One of the best romantic films of all time, The Apartment, tells the story of Insurance worker C.C. Baxter (Jack Lemmon). He lends his Upper West Side apartment to his company bosses for their extramarital affairs. 
All Quiet on the Western Front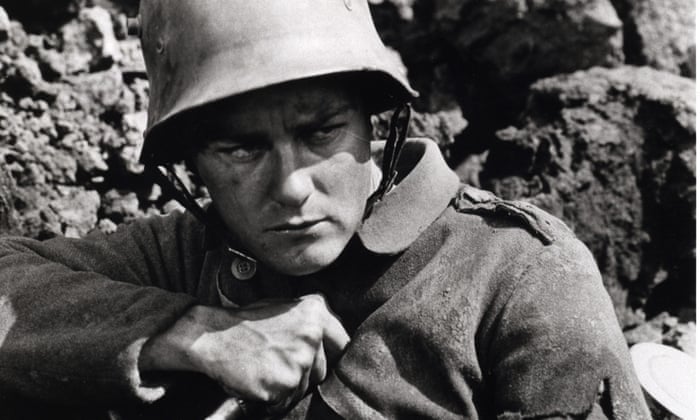 This film adaptation of the 1929 novel with the same name was released in 1930 and is regarded as one of the best anti-war films of all-time. It tells the story of young German recruits at the height of World War 1. This film was so controversial that the German government banned it from being shown. However, people kept going to the theaters to see it. So the German government took a step further and filled the theaters with mice to send patrons away. What a strategy!
Witness for the Prosecution
This crime drama based on an Agatha Christie novel got a 100% rating on Rotten Tomatoes. It follows the story of a screenwriter accused of killing an old, wealthy woman. Witness for the Prosecution was nominated for not just one but six Oscars, including Best Picture. Sadly, it failed to bag any.
Once Upon A Time In America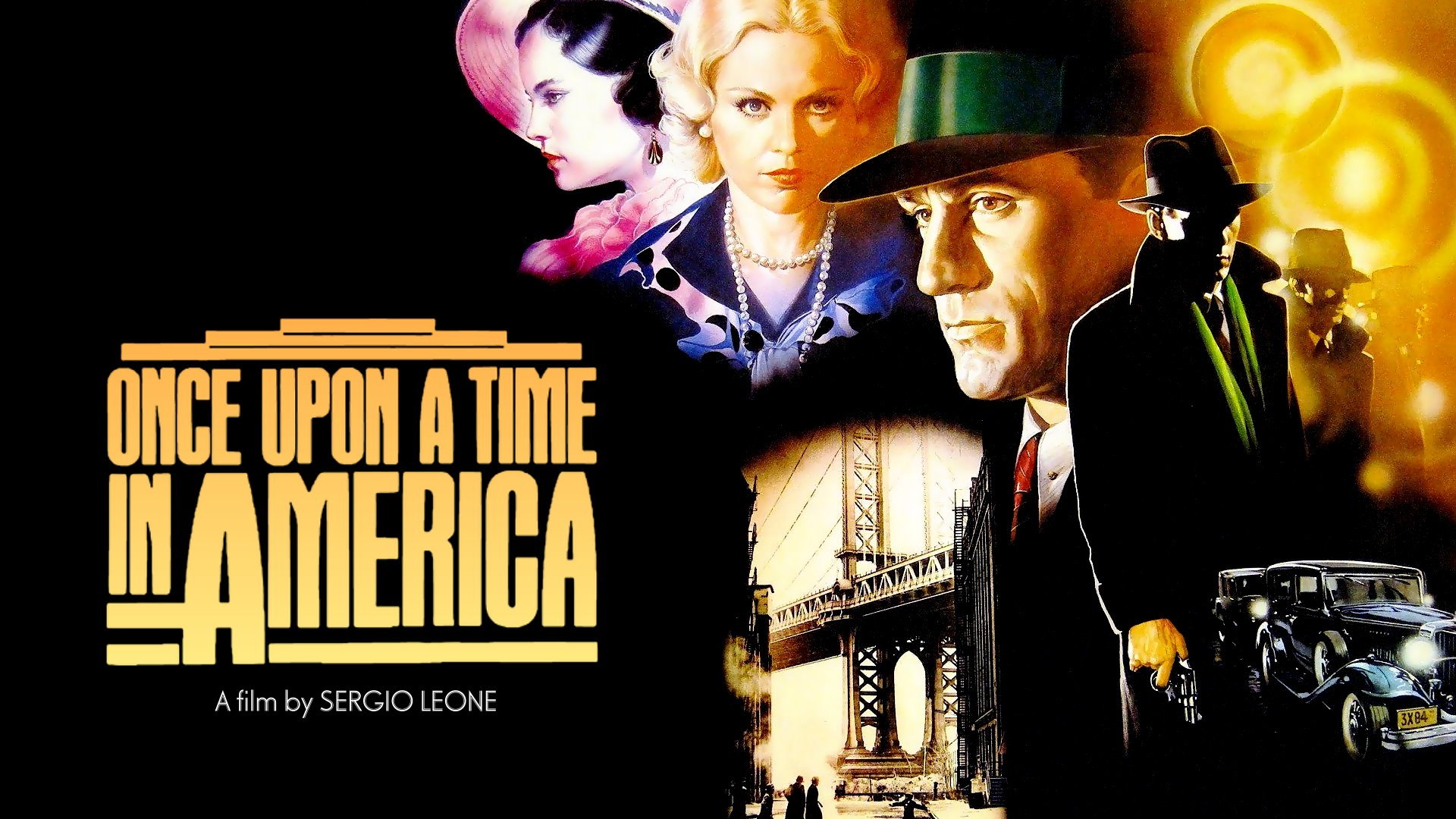 This 1984 gangster film starred legends Robert De Niro and James Woods. Co-written and directed by Italian director Sergio Leone, this film was his last project before he died. Once Upon A Time In America premiered at the Cannes Film Festival and received a fifteen-minute standing ovation. 
Unforgiven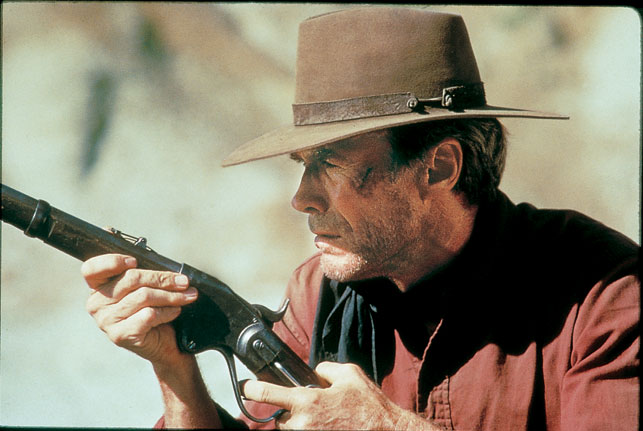 This one you've probably heard. Starred in, directed, and produced by the legendary Clint Eastwood, is the 1992 Western, Unforgiven. This film was Eastwood's 34th movie as a lead actor and his 16th as a director. After years of work and Unforgiven finally landed him an Oscar nomination. Actually three. Best Actor, Best Picture, and Best Director. He won the latter two. Bonus fact: Eastwood proving he's an all-arounder also helped write some of the film's music. 
LA Confidential 
Ever wondered how Hollywood's elites made it? Well, LA Confidential was a one-way ticket to stardom for Kevin Spacey, Kim Basinger, Guy Pearce, Russell Crowe, and Danny Devito. This 1997 film adaptation of James Ellroy's novel of the same name hit big in the theaters. 
The Silence of the Lambs
This 1991 psychological horror film continues to haunt anyone who has ever watched it. The story follows an FBI agent played by Jodie Foster, who seeks help from a psychopathic serial killer and psychiatrist, Hannibal, played by Anthony Hopkins, to catch another serial killer targetting women. It won the Oscars' big five: Best Actor, Best Actress, Best Director, Best Picture, and Best Screenplay. It's one of the only three films to have ever received all five awards.