Who Are The Richest Royals In The World And How Much Are They Worth?
We all know royals live lavish lives totally different from us mere peasants, but just how grand do they live and just how much big bucks do they have to their names? Here are the world's richest royals from Europe to the Middle East down to Asia.
Ghana Royal Family—$19 Million
You'd probably be surprised to know that royalties in Africa are living large. Yes, they truly do, they live lavish lives with lots of privileges, drive around with luxury vehicles, secured by state protection, and fat monthly paychecks and allowances. The richest royal in Sub Saharan Africa is King Otumfuo Osei Tutu II of Ashanti, Ghana. He is the absolute monarch and head of the Ashanti royal house of Oyoko with an estimated net worth of $10 million, but all his family members combined, they have a $19 million net worth.
Dutch Royal Family—$300 Million
This picture-perfect royal family consisting of King Willem-Alexander, his wife Queen Máxima and their three daughters Princess Catharina-Amalia, Princess Alexia and Princess Ariane is worth $300 million. His predecessor, Queen Beatrix was one of the most prominent figures in European royalty, and actually, King Willem-Alexander was only given a $47 million budget, but most of his money comes from his personal business ventures that include investments, real estate, and shares in Shell Oil.
Qaboos bin Said al Said, Sultan of Oman —$700 Million
Qaboos bin Said al Said the Sultan of Oman, is known for his personal fortunes that come from the country's gas and oil sectors. In 2011, he was reported to have $700 million in net worth. The Sultan was very generous to his people as he is also famous for financing the construction and restoration of several mosques in his country.
Shah Karim al-Hussayni, Aga Khan IV of France—$800 Million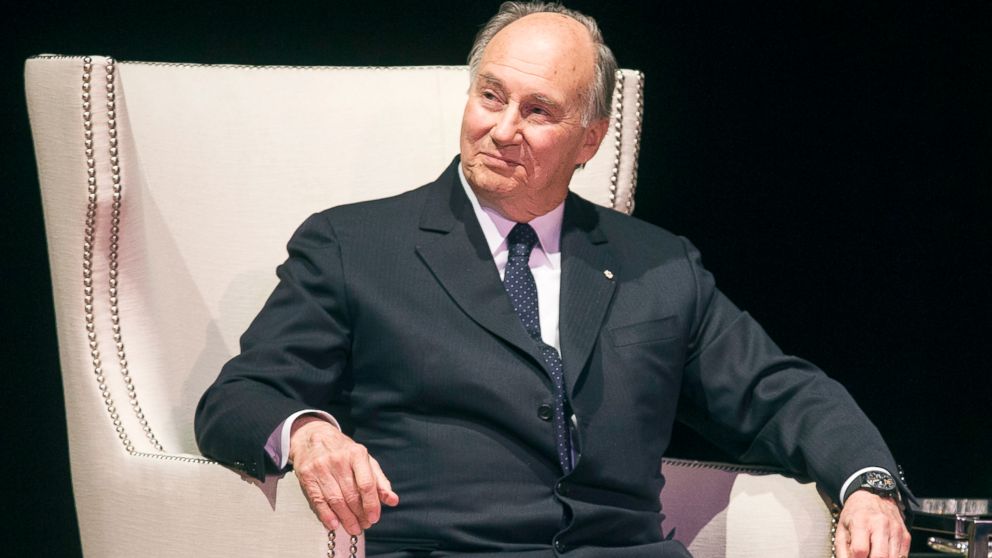 Unlike the other royals, the Aga Khan of France does not rule over a specific geographic territory, but he is the current Imam of Nizari Ismailism. He has a net worth of $800 million and one of the reasons he was able to keep a lot of his money was because France's former president, Sarkozy, let him off the hook and waived him off of his tax responsibilities. The Aga Khan is known to own a private island in the Bahamas, a $100 million yacht, hundreds of horses, and a farm.
Prince Albert II, Monaco—$1 billion
The Monaco Royal family, also known as the House of Grimaldi has an estimated net worth of $1 billion with most of their fortune coming from the Société des bains de mer de Monaco. Prince Albert II is also the Vice Chairman of the charity, Princess Grace Foundation, and owns an antique car and stamp collection, shares in a resort in Monte Carlo, and a number of real estate properties.
Royal family curse
Although the Grimaldies have luck when it comes to finances, it seems to be the opposite for them when it comes to love and marriage. Speculations say it's because of the ancient curse given to their family. According to an old tale, sometime in the 13th century, Prince Rainier kidnapped and raped a young woman, and when the woman broke free, she became a witch and cursed the Grimaldies saying, "Never will a Grimaldi find true happiness in marriage." It's just an urban legend, but most members of the family have suffered unsuccessful marriages with spouses suddenly dying, leaving, and cheating.
King Mohammed VI, Morocco—$2.1 billion
King Mohammed VI of Morocco probably has the longest title among all the royals, having "His Majesty the King Mohammed the Sixth, Commander of the Faithful, may God grant him Victory" as his official title. King Mohammed VI has an estimated net worth of $2.1 billion, with most of his money coming from his family's ownership of Morocco's National Investment Company. Aside from having big bucks, the king is also known for breaking a lot of Morocco's traditions for the sake of improving his country. He employs modern approaches to issues like women's rights and Morocco's poverty and unemployment rates.
Sheikh Tamim bin Hamad Al Thani of Qatar—$2.4 billion
Sheikh Tamim bin Hamad Al Thani of Qatar is the world's youngest sovereign at 39 years old. His family has a net worth of $2.4 billion which comes from Qatar Investment Authority that manages Qatar's oil and gas reserves. Aside from that, their family also has big shares in large world-famous brands and businesses like Volkswagen, Barclays, and Tiffany & Co, and the Empire State Building in New York. One of Sheikh Tamim bin Hamad Al Thani 's most notable contributions to his country was establishing the very first Arab global news network, Al Jazeera.
Hans Adam II, Prince of Liechtenstein —$3.5 billion
His Serene Highness, Prince Hans-Adam II of Liechtenstein is the second wealthiest individual royal in Europe with an estimated net worth of $3.5 billion. He is the sole inheritor of a massive fortune from his family and the owner of Liechtenstein Global Trust, the largest family-owned private wealth firm in Europe. Prince Hans-Adam II is known for his extensive and extravagant collection of renaissance masterpieces.
Grand Duke Henri, Luxembourg—$4 billion
With a country that sounds so fancy and so deluxe, it just feels right that the wealthiest royal in Europe hail from there. Grand Duke Henri of Luxembourg has an estimated net worth of $4 billion. Not like other royals, the Grand Duke does not receive a monthly salary but gets around $325,000 a year to carry out royal duties and functions. Not bad for an allowance.
Mohammed bin Rashid al Maktoum, Emir Sheikh of Dubai—$4 billion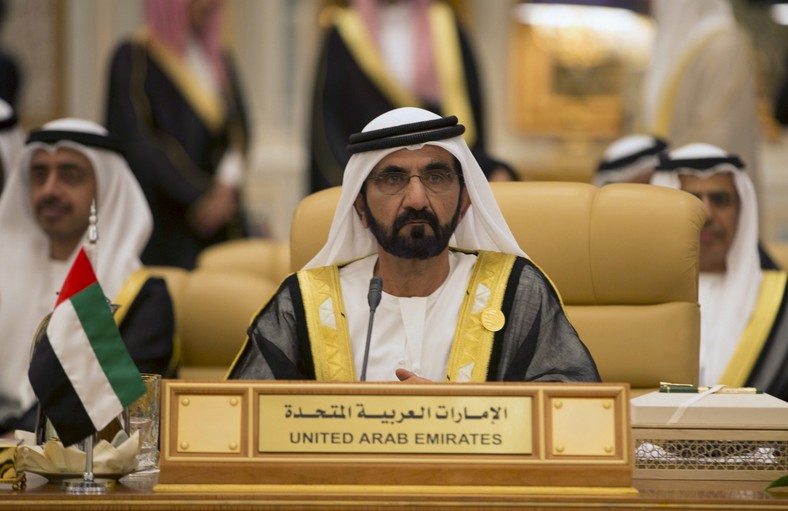 Mohammed bin Rashid al Maktoum is the Prime Minister of the United Arab Emirates and the Emir Sheikh of Dubai, the largest city in the UAE. His family, the House of Maktoum has been ruling UAE for over 200 years now. This guy right here has a net worth of $4 billion and is known for donating heaps of money to charitable organizations to help future generations of Arab people.
Khalifa bin Zayed al Nahyan, Emir of Abu Dhabi—$15 billion
Khalifa bin Zayed al Nahyan, with $15 billion of net worth, is the president of the United Arab Emirates and the Emir of Abu Dhabi. He is also the chairman of the Abu Dhabi Investment Authority which manages the country's excess oil reserves. His family is known to lead very extravagant lives, often traveling in luxurious cars and planes, giving generous tips to stylists, and sporting the most expensive luxury bags all the while staying grounded and nice to people.
Abdullah bin Abdulaziz Al Saud, Former King of Saudi Arabia—$18 billion
Abdullah bin Abdulaziz Al Saud, the late King of Saudia Arabia, used to be the third wealthiest individual royal in the world with an estimated net worth of $18 billion. When he took the throne in 2005, he began the construction of a city named in his honor that's worth billions.
Saudi Royal Family—$1.7 Trillion
The House of Saud, where Abdullah bin Abdulaziz Al Saud is a part of, is a pretty extensive family, so much more extensive than the British royal family. For starters, King Salman alone has 13 children and many of his other family members already have families of their own. That is why their family is so large and combining all their riches and fortunes, the House of Saud totals to a net worth of a whopping $1.7 trillion. WOW. The House of Saud has also been ruling their kingdom for over 200 years.
Fast cars and fast animals
For the princes and princesses of the House of Saud, expensive cars and designer clothes aren't enough to show off just how wealthy they actually are, so they take it to a whole new level by making exotic animals their pets. Yes, exotic animals as in cheetahs, tigers, lions, birds of prey—basically anything that is wild and runs fast.
Rich Kids of Saudi
Saudi royalty LOVE to show off their extraordinary and ridiculously fabulous lives and thanks to Instagram, they just found a better and faster way to tell the world just how rich they are. An Instagram account called "Rich Kids of Saudi" features the daily lives of the richest and most affluent young adults of Saudi Arabia. People can upload photos and flaunt their riches using the hashtag #RichKidsOfSaudi and then the Instagram account will post it on their page. Most entries feature gold-plated race cars, their pet lions and monkeys, hundreds of their luxury bags, private plane rides, and heaps and heaps of cash.
Hassanal Bolkiah, Sultan of Brunei—$20 billion
Another royalty that is just ridiculously wealthy is Brunei's Sultan, Hassanal Bolkiah with a $20 billion net worth. He got most of his wealth from the gas and oil developments in Brunei. The Sultan and the rest of his family are notorious for living so lavishly, in fact, the Sultan lives in the world's largest palace, the Istana Nurul Iman, which costs over $350 million. It's also said that he owns over 600 Rolls Royces, more than a dozen airplanes, and houses all over the world.
Worldly possessions
In addition to the abovementioned luxuries, according to Fortune, some of the other royal possessions include:
More than 17 airplanes, including a customized Boeing 747 and an Airbus 340-200
9,000 cars, including custom Mercedez firetrucks
A golf course designed by Jack Nicklaus
Gold-plated toilet bowl brushes
16,000 tons of marble
150 homes in 12 different countries
One 12 foot tall rocking horse
Dozens of bowling allies, pool tables, pizza ovens, and grand pianos
Four life-size statues of Prince Jefri being intimate with one of his fiancés
10 luxury watches that cost a total of $8M
A private zoo
Hundreds of thousands of Versace and Armani custom suits
A sofa shaped like a Cadillac
A professional film-developing lab
King Maha Vajiralongkorn, Thailand— $30 billion
King Maha Vajiralongkorn is the son of the late Bhumibol Adulyadej, who was the longest-reigning monarch in Thai history. When his father passed away, King Maha inherited their family's riches worth $30 billion which came from the investments under the Crown Property Bureau. Aside from large sums of money from properties, businesses, and other investments, the King of Thailand also owns the 545-carat Golden Jubilee Diamond—the world's largest cut and faceted diamond.
British Royal Family—$88 Billion
And of course, last but definitely not the least…in terms of riches, is the British Royal family. The family's computed net worth based on their combined individual net worths plus their prized properties and heirlooms totals to an astonishing $88 billion. The family's income mainly comes from a trust called the Crown Estate which gives the Queen 25% of revenues from tourism. However, it was reported that Queen Elizabeth II's fortune is on the line as her share of profits from the Crown Estate is in talks of being cut down a little bit. Aside from the income coming from the Crown Estate and their long list of valuable possessions like the crown jewels, The Royal Collection, and various properties, each member of the royal family is also worth millions, take a look:
Queen Elizabeth II: $520 million
Prince Charles–the Prince of Wales: $420 million
Prince William–Duke of Cambridge: $40 million
Prince Harry–Duke of Sussex: $40 million
Prince Philip–the Duke of Edinburgh: $30 million
Kate Middleton: $10 million
Meghan Markle: $5 million