Meghan Markle: Who Was She Before The Royal Limelight?
Baby Meghan and her half-sister
Another photo of cute baby Meghan seen here in the lap of her half-sister, Samantha. Recently, the sisters have had a rough patch in their relationship so it's a little bit complicated. But it's good to see that before their individual differences went in their way, the two used to share precious moments together.
Pigtail days
More cute photos! Here's adorable little Meghan in her pigtails posing for her parents' camera. The framed class picture on her wall was her elementary class at one of the most popular private schools in Los Angeles, The Little Red Schoolhouse. The school is famous for having Hollywood A-listers as their alumni like Scarlett Johansson, Judy Garland, Elizabeth Taylor, and Johnny Depp's kids.
A picnic with her mom
Baby Meghan is enjoying a sunny afternoon picnic with her closest family member, her mother, Doria Ragland.
From the very start, Doria has been Meghan's most trusted and strongest support system, she couldn't have gone through all the ups and downs of life without her. Despite living in different countries, the mother and daughter still manage to keep their relationship tight, oftentimes doing activities they both love when they get the chance to meet, like yoga. Doria was also ever-present in her daughter's active life since her show business days, regularly visiting her on set and attending work-related events, so it was no surprise that Meghan would want her by her side on the most important moment of her life, her wedding.
Singing in a school production
It's evident in Meghan's old photos that ever since she was little, she loved performing and being on stage. Just like in this photo, young Meghan is seen performing a song production with her classmates. She also knows how to stand out from the crowd as she confidently donned a cute blue skirt with a yellow ribbon.
Flower girl
Meghan has always had her signature smile on even at such a young age. Little Meghan was a flower girl at her aunt's wedding in 1986. Isn't she the cutest? With her lacy and ribbony outfit, Meghan easily melts everyone's hearts.
Close family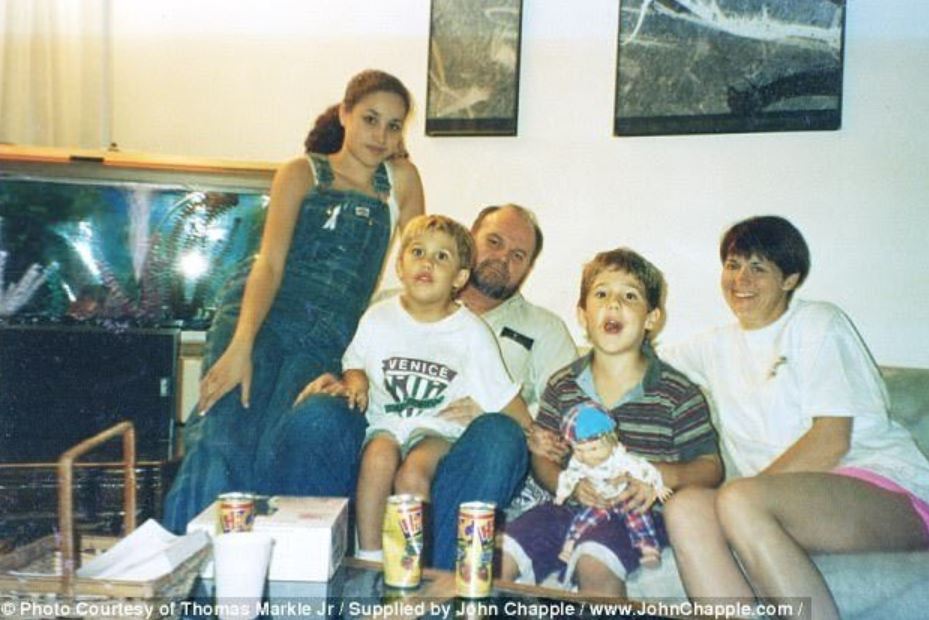 Aside from being close to her dad, Meghan was also close to her other family members. Look at young Meghan in this photo sporting denim overalls and totally rocking it as a pre-teen. She was already off to a great start!
Sweater weather
A pre-teen Meghan looking so cozy and comfortable in her knitted sweater. We're wondering what she's writing before posing for the camera…Could it be a letter? A poem? Or practice strokes for her calligraphy? Meghan has always loved writing in cursive and grew a very strong interest in calligraphy. In fact, her calligraphy skills came in very handy when she tried her luck in the world of show business.
Fighting for her beliefs on television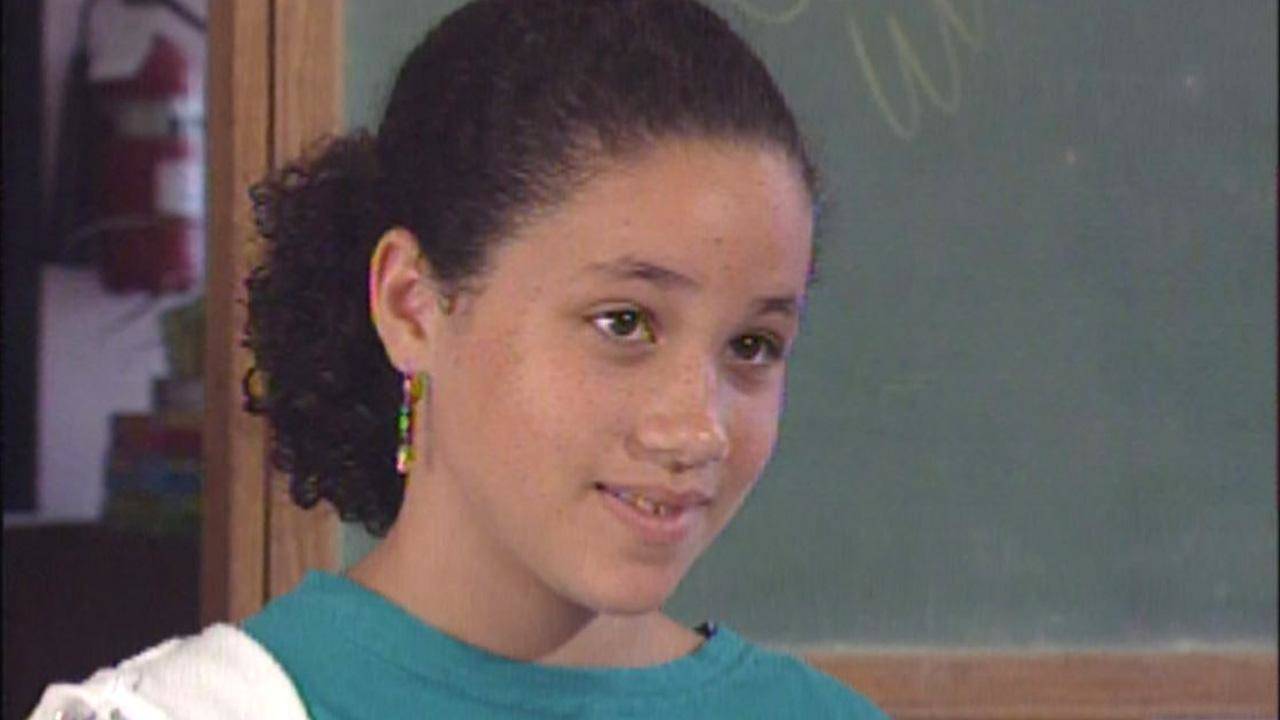 This photo is a screengrab from one of Meghan's earliest appearances on TV. And what was she doing? Fighting for social justice. You know, typical 11-year-old stuff. Apparently, Meghan, who was 11 years old at that time, disagreed with an Ivory dishwashing soap commercial's claim that "women all over America are fighting greasy pots and pans" with their products. Meghan found the positioning of the brand quite sexist so she started a letter-writing campaign that landed her on Nick News with Linda Ellerbee.
Even from a young age, Meghan has been fighting for women's rights and changing the world in her own little ways.
Happy friends
Two girls basking in the blissfulness of youth and innocence. Here's Meghan and her lifelong best friend, Ninaki Priddy looking like classic 90s kids with their ponytail and Simpsons shirt. The two have been a part of each other's lives ever since they were babies and even went to the same school together. As pre-teens, the two best friends were inseparable, often going on trips and sleepovers together. But unfortunately, their friendship came to an end after Meghan's divorce from her first husband.
At present Meghan and Ninaki are no longer in good terms. Recently, as Meghan and Harry are knee-deep in royal controversy, Ninaki went to the press and released never-before-heard stories about Meghan, accusing her of deliberately plotting and planning on becoming royalty from the very beginning.
Homecoming royalty
It's unbelievable how gorgeous Meghan is in her school dance photo and also quite unfair to all of us who had to go through embarrassing ugly pictures. This photo was taken at her Homecoming dance held at her all-girls' school, Immaculate High School. Look at how that crown sat perfectly on her head, it was like she's born to be a royal since day one!
Curls and all
Meghan has always had natural voluminous curls and she rocked it. Look at her letting her hair down while she had fun with her friends. Truly a symbol of Meghan's childhood, long curly hair, don't care.
Here's a younger Meghan posing in her uniform with a tiny headband on her beautiful curly locks.
Babysitting duties
It seemed like Meghan was a trustworthy teenager as she was given the task to babysit her infant cousins and relatives. It makes you wonder if she remembered flashbacks of her babysitting days when she finally had her own son, the absolutely adorable Archie. Also, take a look at her hair! Cute pigtails with a little bit of side-swept curly bangs? ON POINT.
Popcorn fun
This photo seemed to be taken around the same time as the photo before. Here Meghan is casually hanging out at what looks like a mini zoo or a duck compound while eating her big bag of popcorn.
Celeb sightings
One of the perks of having your dad work in showbiz is you get to see celebrities up close and personal and for free! Meghan's here posing with the cast of the 1990's successful TV series, Married… With Children. Meghan's das worked as a lighting director for the show so sometimes he brought along Meghan to the set.
Daddy's girl
This photo is one of the few snapshots Meghan and her father had together when they were older. Although they didn't see each other as frequently as they did before, Tom has always been silently supporting Meghan every step of the way.
Regrettably, Tom wasn't able to attend Harry and Meghan's wedding in 2018 because he suffered from a heart attack and underwent surgery. Meghan's father admitted that although he was very thankful to Prince Charles, he was also very jealous because Prince Charles had the opportunity to walk Meghan down the aisle. "My daughter looked beautiful. I wish that I could have been there with her. I certainly appreciated Charles was there. I admit I cried a bit about that. To this day I can't forget that moment," Tom said in a documentary, reported by the Daily Mail. 
Yearbook photos
This doesn't even look like a yearbook photo but rather a photoshoot. Meghan's classic beauty paired with her wit and bright personality shined through the pages of her yearbook.
For her yearbook quote, Meghan quoted the dearly beloved Eleanor Roosevelt in "Women are like teabags; they don't realize how strong they are until they're in hot water." Notice the tea reference? Well, what's the first thing that comes to mind when you say tea? The British, right? Is this a coincidence? I think not.
College days
Is this a random college photo or a model set card? For Meghan, maybe it's both. Meghan attended Northwestern University where she studied hard and was able to graduate in 2003 with a double major in theater and international studies. She was a woman of many interests that's why she ended up with a double major.
Meghan actively participated in different organizations and activities in Northwestern. She was a member of the theater club and also a sorority sister of Kappa Kappa Gamma. Here she is having fun with her sorority sisters.
Model student
Meghan found her passion for activism when she was at Northwestern University. "In my memories of Meghan at Northwestern, she was very clear about the need to think about the experiences of people who are not only biracial but of people of color," one of Meghan's college professors, Professor Young told ABC in an interview. "She was mindful of the need for gender equality and the importance of championing for women's rights."
Adventures after graduation
Of course, before dating and ultimately marrying Prince Harry, Meghan has had her fair share of dating. This photo of her cozying up and all lovey-dovey with a man was apparently taken during Meghan's college graduation celebration with her friends.
After graduation, Meghan and then best friend Ninaka went on the road for a fun and enjoyable road trip for the girls! They drove from Chicago, Illinois and headed to California. This photo of the two was taken during their night out in Las Vegas.
Deal or No Deal?
Higher, banker.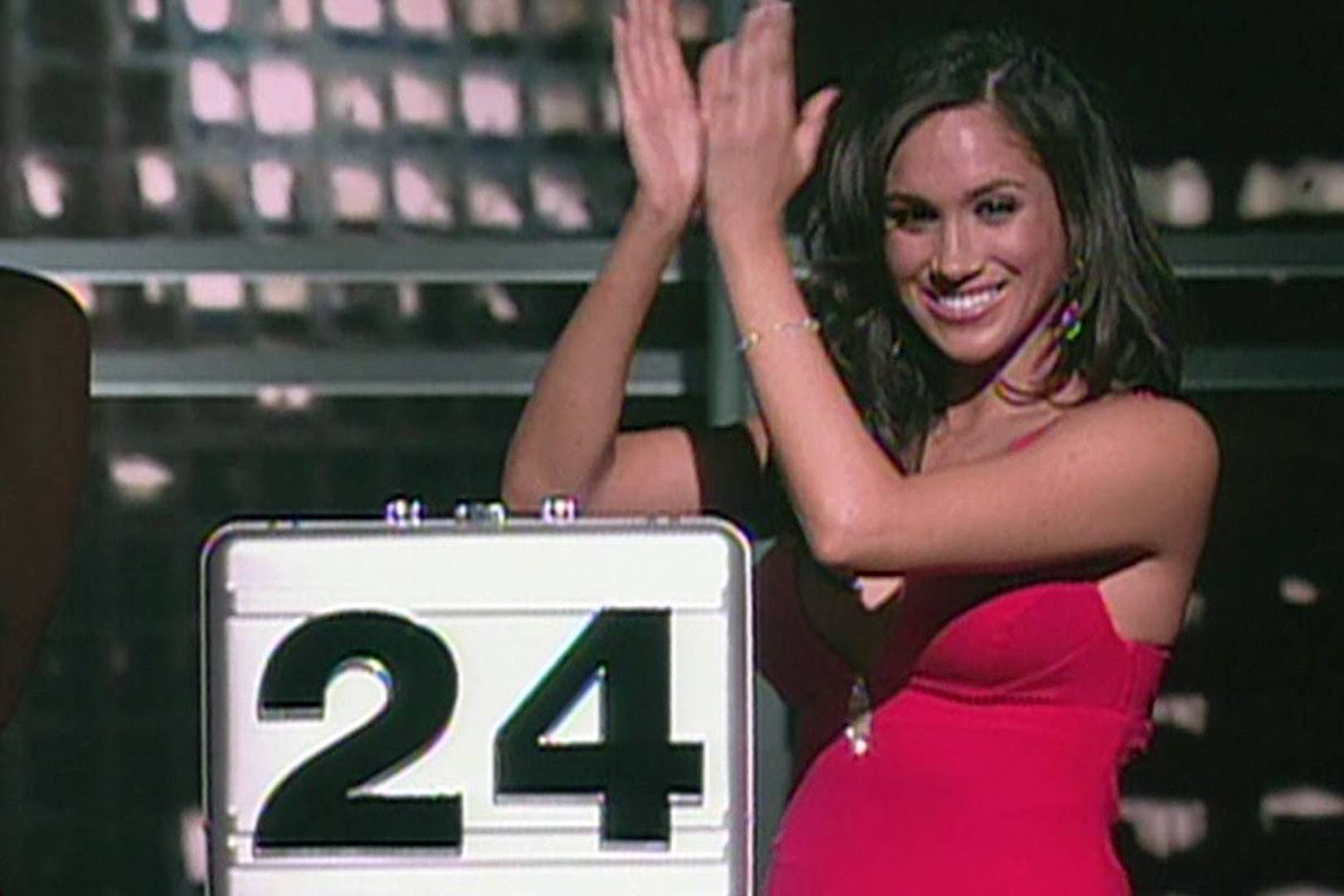 Before landing her biggest television break in Suits as Rachel Zane, Meghan had been in and out of failed and successful auditions. One regular show she had before getting an acting job was the popular game show, Deal or No Deal. She was one of the 26 briefcase girls from 2006 to 2007. Sounds interesting, huh? But not so much for Meghan.
She said in an interview that "Definitely working on Deal or No Deal was a learning experience, and it helped me to understand what I would rather be doing," she explained. "I would end up standing up there forever in these terribly uncomfortable and inexpensive five-inch heels just waiting for someone to pick my number so I could go and sit down."
Meghan's first time at the Buckingham Palace
Meghan saw Buckingham Palace in real life for the first time ever during her high school trip to the UK. Here she is posing with her former best friend, Ninaka Priddy. Who would've thought she would live there one day and actually become a member of the British royal family? Oh, truly amazing how fate works!
Playing princess
Most of her life, Meghan was unknowingly preparing herself to be royalty. Here she is in one of her college plays playing the lead role of Aurora, the Sleeping Beauty.